Samsung announced details on the US availability of the Galaxy S5. The Android flagship will make its way to the United States in April, joined by the Samsung Gear family of wearable accessories.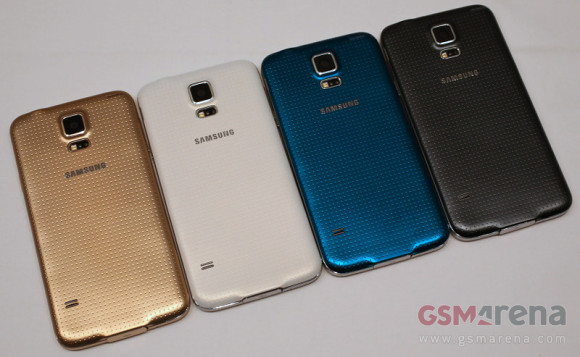 Unsurprisingly, the list of US carriers which will officially carry the smartphone is extensive. It includes AT&T, T-Mobile, Sprint, Verizon, MetroPCS, and U.S. Cellular.
Furthermore, the Samsung Galaxy S5 will be available in major retailers such as BestBuy, Amazon, Costco, RadioShack, etc. The Samsung Gear family will be available through carrier and retail channels.
Pricing of the smartphone is yet to be confirmed. We reckon that it will be somewhere in the ballpark of $199.99 with a two-year contract. The increasingly popular monthly installment payment options are also certain to be available.
You can find out all about the Samsung Galaxy S5 in our extensive hands-on.
T
I can't wait. I loved the s3 and S4 and the St is going to be a fantastic and fun piece of electronic machinery. BRING IT ON
e
Band aid epic fail phone lol!
?
Well there is always room to try another device. Or wait. Though I think everyone is not looking at this right. The S5 was definitely hyped a bit too much and Samsung did a really good job keeping it hidden. There was not a single real leak. And no...