China woke up to two new Android phones from Samsung. One is the Galaxy Win that leaked yesterday – a quad-core droid with a 4.7" WVGA screen. It's a single-SIM phone, unlike the one that leaked. The Samsung Galaxy Trend II, the second new device, does have a dual-SIM version, though.
Samsung Galaxy Win
The Samsung Galaxy Win runs Android 4.1 Jelly Bean on a 1.2GHz quad-core CPU, packs a 4.7" TFT screen of WVGA resolution (199ppi pixel density). It has a 5MP camera that shoots D1 video, a 3MP front-facing camera and a microSD card slot. The battery has 2,000mAh capacity.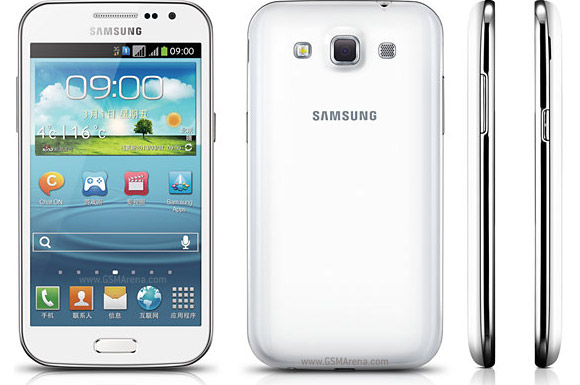 On the connectivity side, the Galaxy Win offers Wi-Fi b/g/n, Bluetooth 3.0 and GPS. The phone is 9.7mm thick and weighs 143.9g. It's preloaded with Samsung's ChatON but also popular Chinese services Sina Weibo and QQ.
The phone is launching in Asia first and later moving to Europe. The dual-SIM version of the Samsung Galaxy Win is nowhere to be seen right now.
Samsung Galaxy Trend II and Trend II Duos
The Samsung Galaxy Trend II is an Android 4.1 phone with a 1.2GHz dual-core processor and a 4" WVGA screen (233ppi pixel density). It has a 3MP camera that shoots D1 video, a microSD card and 1,500mAh battery. The connectivity covers Wi-Fi b/g/n and Bluetooth 3.0 but no GPS.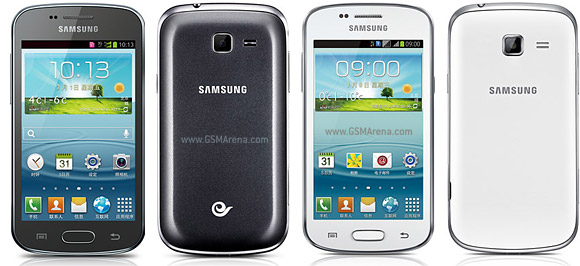 The dual-SIM version, the Galaxy Trend II Duos is a hair thicker (11.3mm vs. 11.1mm) and a gram heavier than the single-SIM version (127.6g). Both come with ChatON and China Telecom value-added services.
?
What are you talking about ? shoudl I say it again ? I just proved my prices were right, that you are a liar, that using a cover that's made out of aluminum is a bad idea since it shields up the GSM/wireless antennas of the mobile devices, why do yo...
?
Everytime you make a comment you prove you don't know what you're talking about. You're making silly assumptions based on fanboy talking points. The back panel of the iphone used aluminosilicate glass (hint: same stuff as a certain simian themed pr...
D
did I ever say that all cars are made by aluminium? :-) I just want to tell that sammy fanboy if his argument are not valid. he said that plastics are more expensive than metal. no, I mean not at all. samsung claims that they use plastics ...
ADVERTISEMENTS