Samsung has announced a new soundbar at CES - the HW-K950 Soundbar - capable of supporting Dolby Atmos. Dolby Atmos, for those unaware, is Dolby's latest audio system that moves away from traditional channel based production and playback and also incorporates ceiling mounted speakers for additional immersion.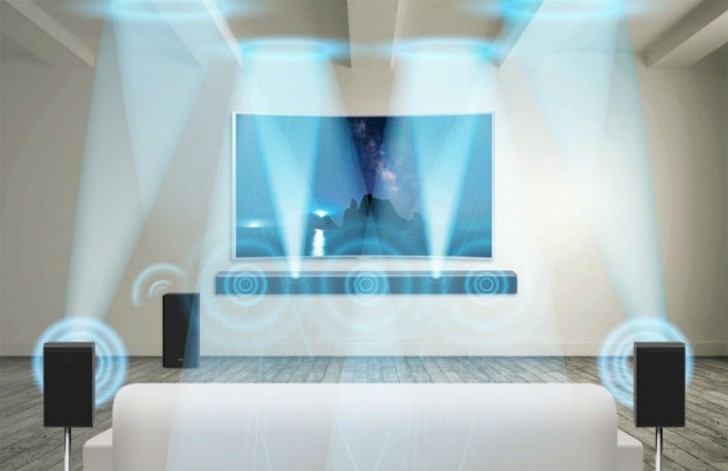 With the HW-K950 Soundbar, Samsung has a traditional soundbar with three forward facing drivers and two upward facing drivers that bounce the sound off the ceiling. In addition, there are also two wireless surround speakers that project sound from behind you and also bounce two additional channels of sound from the top. This, coupled with the wireless subwoofer gives you 5.1.4 channels of surround sound (home theater implementation of Dolby Atmos has channel system for simplicity unlike the cinema hall implementation).
Samsung claims this will give an immersive sound experience with a minimal footprint in your room. As is usual for systems that bounce sound off the ceiling, it's important to consider the height of your ceiling before investing in one. Also, the experience is usually not as good as dedicated ceiling mounted speaker system.
D
atmos soundbar has supported dolby truehd and dts??????
D
more like 5k and 8k hype.
L
Yes. I mean Samsung should release this together with their future phones since they already dominated the display department.. maybe time to catch up with HTC and other phones that uses stereo phones...