Samsung has announced a new 8GB LPDDR4 DRAM package, the first of its kind in the world. The package utilizes four of the newly developed 10nm-class 16Gb (gigabit) LPDDR4 DRAM.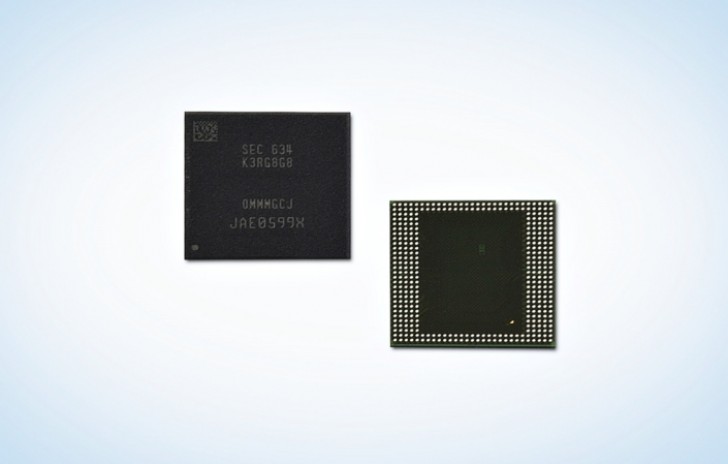 The new 8GB LPDDR4 is said to operate at 4266 Mbps, which is twice as fast as the DDR4 DRAM for PCs, which operates at 2133 Mbps. This allows it to transmit over 34 GB/s data on a 64-bit wide memory bus.
The use of 10nm process allows the new memory to double the capacity over the previous 20nm 4GB DRAM package, while consuming approximately the same amount of power. The new 8GB package is also only 1mm tall, allowing it to be stacked together with UFS memory or the processor to save space on the printed board.
You can probably expect to see the 8GB package on smartphones, tablets, and mobile computers in the near future.
D
And soon, the first 12Gb LPDDR4 mobile DRAM http://www.samsung.com/us/aboutsamsung/samsung_group/history/
?
AI will be our end. Call it pessamistic but if it's based off what we call intelligence then it'll definately be our end.
?
One word. Graphene. Give it time.
ADVERTISEMENTS