It's been a while since we got a bit of bickering between phone manufacturers, but Samsung's latest video ad comes to fill in that void. The "Upgrade to Galaxy" clip goes through ten years of iPhone ownership, pointing out many features that the Apple flagships lacked, compared to their Samsung rivals.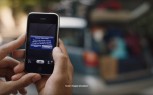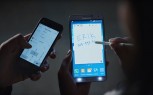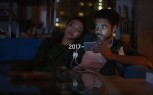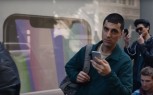 Screengrabs from the Samsung ad
Some of the features that Samsung implemented way before Apple are the water resistance and wireless charging, seen first in the Samsung Galaxy S5 back in 2014. Big screens were part of the Galaxy portfolio with the launch of the Note series way before the iPhone 6 Plus, the first Apple flagship with a display diagonal over 5".
Surely enough, Samsung also makes fun of the lack of storage that was a constant trouble for Apple fanboys and the lack of 3.5mm audio jack that is now a standard across the new iPhone trio that arrived in September. And of course they mocked the new design of the iPhone X front panel where one went a notch too far with his haircut, if you'll excuse the terrible pun.
C
What?:)))))). Samesung do not see customers as dollar signs? Oh, good luck in your life.
C
So let me guess. A copy cat company mocks another one. This is funny:)). Let me see. Nokia, wireless charging way before Samesung even thought at the fact that probably they should start using premium materials on the crappy phones they released as f...
?
Great ad. Speaks volumes about the type of person who buys an iphone in 2017.