OK Samsung Apps, make a wish and blow out the candle - you're one year old. And how much you've grown - starting with a handful of countries, availability has been expanded to over 100 countries. Happy birthday!
Today, Samsung's own app store, appropriately named Samsung Apps, celebrates one year since its launch. Its availability was expanded to 109 countries, starting from only a few countries.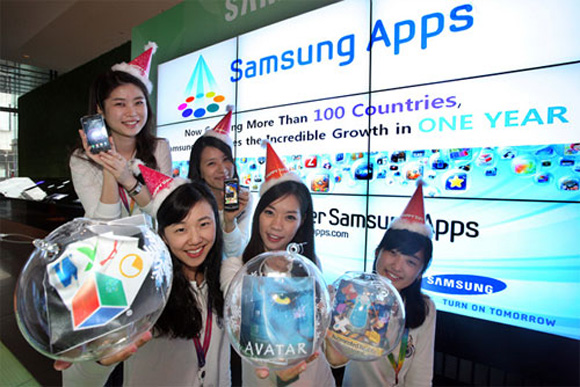 Apparently, it's not just veggies and vitamins - the Samsung S8500 Wave gave Samsung Apps quite the boost. More than 14 million Bada OS apps have been downloaded by Wave users since the launch.
You can browse the available apps from the Samsung Apps web site. The number of apps depends on your country, but Apps certainly has grown since the last time we saw it.
p
I had the wave for a month it was nice to hold and the screen transitions were nice but the app store was so bad used to show all apps including foreign ones written in other language also when there was an update it wouldn't show for which app so if...
m
Just visited appstore of samsung and I dont know whats goin on? ?? The design of the website is almost the same as the itunes store??? I think theres sumthin goin on between apple and samsung... tsk tsk tsk...
m
Oh really? are you working with samsung? just askin... =)are you sure its 100% how about the wifi? the memory card? the bluetooth? are you sure they all made that parts? just askin! =)I admit the freedom of android is good but I still dont admire the...
ADVERTISEMENTS