While a formal announcement is yet to happen at the time of writing, the Samsung Art PC PULSE is available for purchase on Amazon.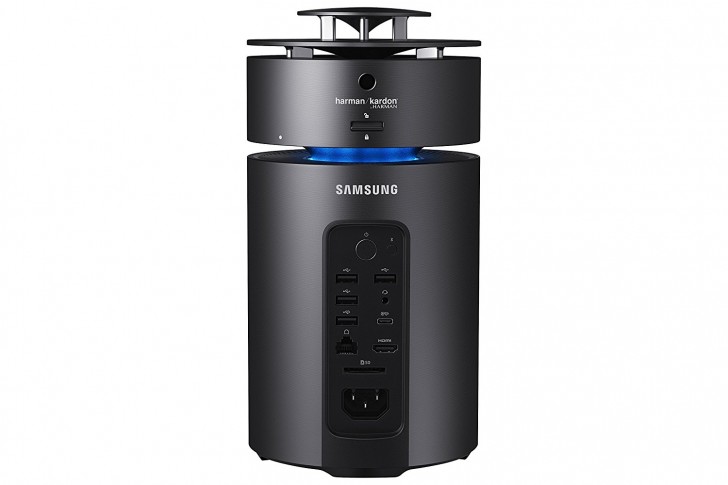 The Art PC PULSE is a compact desktop PC that can literally sit on your desktop. It has a compact cylindrical design, not unlike the Mac Pro, and several other clones that have spawned since, but has one unique design touch, and that is the inclusion of a 360-degree Harmon Kardon speaker system at the top.
Inside you either get a Core i5 on the base model, along with a AMD Radeon RX 460 GPU, 256GB SSD, and 8GB RAM. The more expensive model has a Core i7, the same RX 460 GPU, an additional 1TB HDD on top of the 256GB SSD, and 16GB of RAM.
Both models include four USB ports, USB Type-C port, HDMI, Ethernet, headphone jack, and SD card slot.
The base model is priced at $1,199 and the premium model at $1,599.
S
I was thinking, will this Desktop ever come to the EU. Like in England and DE, DK or sweden :/ Graphic designer here and i really want this Desktop, but can't inport/order from the US
K
Because the "front" your looking at with the usb ports and power port isn't what they want you to put on display. that is actually meant to be the "rear" of the device. check out the marketing images they have on the youtube videos and their twitter
J
I can't work out why they didn't put the power point on the rear of the device.