There was no Galaxy S III from Samsung, contrary to expectations, but they did show a new phone - the Samsung Galaxy Beam, with (you guessed it) a built-in projector. It shared the spotlight with two 10.1-inch tablets, the Samsung Galaxy Note 10.1 and the Tab 2 10.1.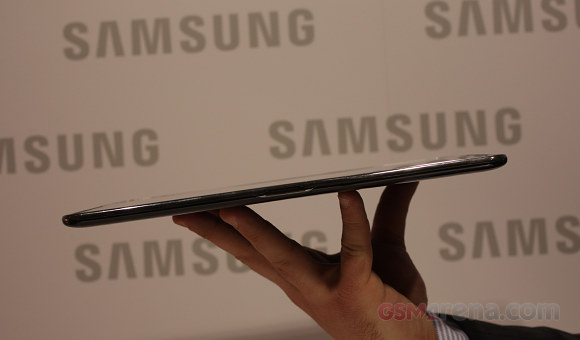 The Galaxy Note 10.1 brings Samsung's S Pen stylus where it belongs - a big screen. We've no talent for painting whatsoever, but couldn't wait to try and sketch something on the Android version of Photoshop Touch.
The Galaxy Tab 2 10.1 should be a more affordable tablet (though pricing isn't revealed yet), with specs comparable to those of the original Tab 10.1. The Tab 2, however, tops the old version with Android 4.0 Ice Cream Sandwich out of the box and records FullHD video.
Samsung's earlier attempts to combine a phone and a portable microprojector fizzled out, but they're at it again. The Samsung Galaxy Beam is a fairly standard dual-core droid, with the notable exception of the nHD projector. It can project an image with a 50" diagonal.
?
Can galaxy beam upgrade to ICS?
D
Can galaxy beam upgrade to ICS?