Pocket journey
Samsung Ativ Odyssey review: Pocket journey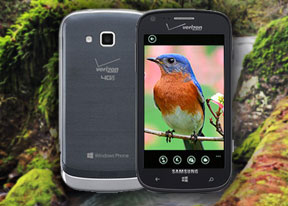 Final words
We are left with the exact same feelings towards the Samsung Ativ Odyssey as we had towards the last year's Samsung Focus 2 for AT&T. The handset looks hastily designed and executed in order to be able to play along with its rivals without grabbing too much attention. Samsung is doing great in the Android field and looks like it doesn't really want to bother with taking the spotlight away from its Google OS equipped offerings.
What sets the handset apart from the crowd is its compact size - it is smaller than any of its rivals, thus easier to operate single handedly. The massive, user-replaceable battery is another strong feature of the smartphone - it offers the best longevity from any WP8 device we've tested. Performance and user experience are on par with the best in the WP8 realm.
The device's camera is surprisingly capable despite being with a somewhat low megapixel count. Plus, it offers smooth 1080p video recording.
The display is hardly cutting edge these days. It offers remarkable contrast and deep blacks, but the PenTile matrix somewhat compromises the experience by bringing questionable sharpness.
The smartphone's design is not quite innovative as well - it won't help it stand out in any way in a store, full of HTC and Nokia offerings.
Priced at $49.99 with a two-year commitment to Verizon Wireless, the Samsung Ativ Odyssey is not exactly dirt-cheap either. It will set you back as much as any of its competitors which doesn't bode well for its overall prospects. You can pick up a Nokia Lumia 920 and HTC Windows Phone 8X for less than $100. Both will offer you instantly better overall user experience without the removable battery. We would still believe that both devices are worth the compromise though.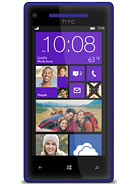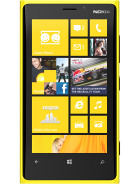 HTC Windows Phone 8X • Nokia Lumia 920
The mid-range Nokia trio which consists of the Lumia 820, Lumia 822, and Lumia 810 is also more appealing than the Ativ Odyssey with a better display and camera on board. Each of the three devices also offers removable battery.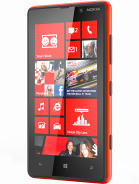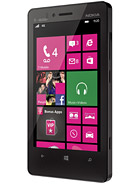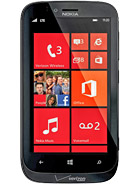 Nokia Lumia 820 • Nokia Lumia 810 • Nokia Lumia 822
Without the marketing budget of its Android siblings, the Samsung Ativ Odyssey clearly has a difficult task ahead of itself. Thankfully for its maker, unlike in the case of its rivals from Nokia, the fate of the company does not depend on its market success.