Samsung Australia sets up service locations at airports to swap Note7s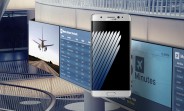 People just donít want to part with their Galaxy Note7 but if they will have to want to fly anywhere. The canceled flagship is now banned from flights in most countries and Samsung Australia has taken a pragmatic approach to handling the recall - representatives at the airport will swap your phone of give you a refund.
Several airports down under have service points that are open from 6am to 8pm (note that Canberra closes a little early, 6pm). These points are located before security screening (obviously, youíll be turned back if they find a Note7 on you).
Samsung will try to swap your Galaxy Note7 at the terminal of your departure (and will refund you the difference to the new device). If for whatever reason there isnít a phone available at departure, the team will arrange that either a phone or a full refund awaits you at your arrival airport.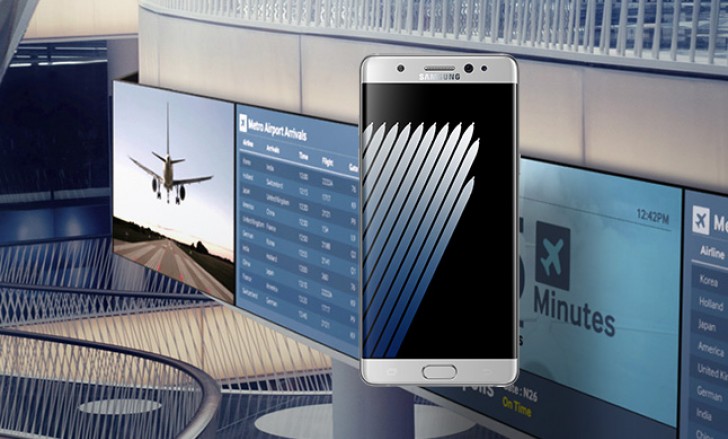 You can follow the Source link for a list of terminals with Samsung service points. The company is working with Australian authorities to set up additional points in other terminals.
This is for Australia, but thereís a good chance Samsung will expand this arrangement to cover other countries as well.
D
Actually, a smart strategy. Not only it seemingly shows some good faith, it also keeps the Samsung brand at international reach. The question is, how would they handle refunds when the person lands at the destination airport? I mean that can be a log...
?
This Guy's right -- While, it's a good initiative from Samsung's (Australia) part. Hopefully they can also: 1. Set-up on other airports as well. 2. For as long as it's genuine, they must also accept Note 7s whether it's bought from other count...
D
Whilst I think taking a proactive stance is commendable, what happens when a warranty claim is made on the unit supplied from a foreign airport? From personal experience Samsung Australia won't touch devices that are sourced from another market.