Samsung is now seeding yet another Android Lollipop firmware update - this time around the Galaxy A3 is the lucky smartphone. Samsung previously announced the entire Galaxy A series will be treated to Lollipop, so we expect the Galaxy A5 and Galaxy A7 to follow suit soon.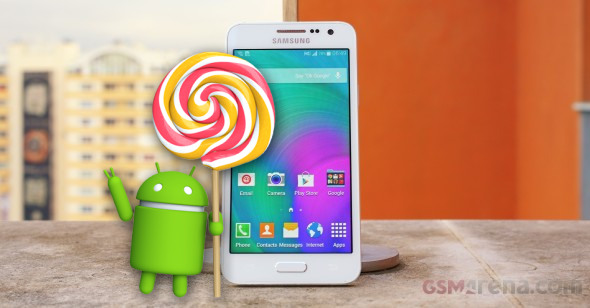 The Galaxy A3 Lollipop update is available both over-the-air and via the Kies suite. The first country to get the new system update is Russia, but barring any issues with the firmware, it will spread globally in the matter of days.
The new firmware update for the Samsung Galaxy A3 brings Android 5.0.2 Lollipop OS, performance and stability improvements, better battery life, new TouchWiz UX influenced by the new Material Design, among other features and fixes.
If you have a Galaxy A3 you can expect this update to show at your update section very soon.
Thank you, Sanay, for the tip!
I commiserate with you. My updates today to my Samsung were a retrograde step too & l have to ask what idiot seems to think it's better than what we had
Since the update my Samsung A3 2016 has not been charging up to 100%. it charges to 86% then will drop to 80% and if I use it while it is still on charge it will charge back up to 86%. please can someone help with this problem as now my phone doesn't...