Samsung builds a video wall out of 132 Galaxy Note8s for Mr. Doodle's artwork
Sam Cox, perhaps better known as Mr. Doodle, has garnered a lot of attention with his graffiti-style doodles. He just opened a Doodle World exhibition (his first in Korea) at the Ara Art Center where much the art has been drawn with an S Pen.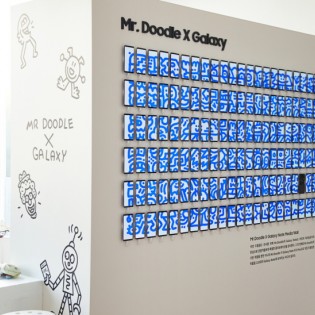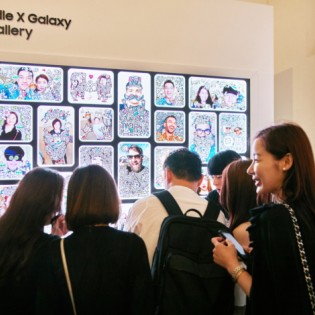 A video wall made of 132 Galaxy Note8s • You can take a selfie with Mr. Doodle's artwork
One of the installation of the exhibition features 132 Galaxy Note8 phones put together into a video wall that shows off Cox's work (done with an S Pen, of course). Visitors can borrow a Note8 to snap selfies at the event or a Galaxy S9+ to use as an audio tour guide.
Mr. Doodle also participated in a doodle marathon, which aimed to raise money for sick children. He covered an enormous white wall with his doodles, but that wasn't the only thing covered end to end with his drawings.
?
Phones should have been placed close together, highlighting minimal bezel. Also wasteful display, unless its because they had too many unsold units laying around lol.
Uh..... If they use a huge wireless charger on the wall then it will be cleaner.
S
Next time, I won't be surprised if Donald Trump's Great Wall will be built using millions of Galaxy S9's.