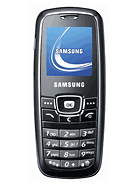 A
I, have recently purchased the same for PAK Rs. 3,850/-.
The set is good at this price, this is the first set without any games, can weinstall games and polyphoic tones
S
I have two major objections on it, first no FM radio and the other is no 65K TFT Screen, it has STN 65K Screen which is not better than TFT 65K Screen.
A
i buy the C120 but there is no polyphonice tones in it and now i want to install them. plz tell me which software is help me to install the polyphonic tones in it.

s
I would like to coorect the feature about ring tone, there is no polyphonic ring tones in this set, only monophonic is there.
S
I want to a simple mobile. when i saw this mobile in markit i come to surprise that this in not a simple its also a very hadsom pretty and nice looking. i can say its a gift thats peoples which want to a souber and nice looking mobile. thabks
a
This phone is allready in the market,i got it
it is good for simple calling and sms,but one small problem common for samsung,
i dropped it,then the screen displays nothing
went to the dealer he said ,no can't fix it
you shall replace the screen!
stupid weak samsung phone
s
this phone should be polyphonic,cost should be less than 3000rs (indian )or 3000 thousand it should launch in jan2006
R
The phone is a very basic phone. Rtones are monophonic no extra slot for upgrading ringtones. Charge time is ok. ok for very simple use
Total of 71 user reviews and opinions for Samsung C120.