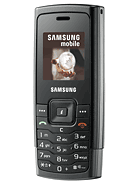 M
Beautiful phone with with rich features and affordable price. I like it's shape.
I
Well, it is a basic phone. I like its shape. Anybody can tell me when it is coming on market?
C
Looks Stunning. Attractive black color.
Best for the people who dont require all the high-end features.
?
GREAT one.
i would recommend this model to anyone
that is considering in getting a mobile.
s
it looks like another bargain cheap,and cherful phone .
better than a akon .
?
It seems to be very beautiful set, cute,sexy and well designed. If priced correctly it should give good competition to NOKIA in this range in India.
Total of 474 user reviews and opinions for Samsung C160.