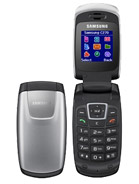 D
I will tell you how to download tones.
1- You must edit your wap settings to your provider.
2- Collect tones you want to add on your phone. For example 10 polyphonic or upload one mp3 file.
3- The best size for the file can be 350 if you have enough free space.
4- Go to www.herosh.com to upload your file. Herosh.com will give you a direct download link.
5- Upload tone
6- You will be redirected to a page contains file URL. Click on the URL
7- a page will appear contains the word (Download) put your mouse pointer on the word Download.
8- The direct link will appear in your browser like that http://dl101.herosh.com/6232b238d249e194ca0f5f5c­1c1f4b0e/2.mp3
9- In your phone go to Browser >>Enter URL
10- Enter that link appears in your browser in your phone.
11- Phone will download your tone and asks you about the file name so give it it's name and YOU ARE DONE!

TIP: Don't name file with a long name like(My favorite song.mp3)
Name it just a.mp3
Then you can rename it.

I hope this will help you
H
i bought it 3 days ago.i love c270.it's a great phone.a real one with a perfect design.
u
u can download pictures and ringtones on this phone from: http://waptrick.com ,by using gprs but after a while the picture won´t fill out the whole screen..crazy phone it is!
j
its the great phone.. i like this phone..its avery smple and easy to use..:-)
G
I use this mobile for a week and its the best!!! You forget to charge the battery, its small and great looking!!!
By the way its more cheep than to buy a samsung battery ;)
C
i bought this mobile phone 1 week ago,

i think it is fully satisfying for users who use phone to send sms and dial.

long battery life and very very little design make this phone valuable

C270 is a real phone, not a combine of mp3 player, camera, gameboy... this is "JUST" a real phone.

C270 has perfect design, perfect battery life and perfect keypad for sms senders.

:)


x
Can this phone actualy use mp3 tones?Some sites says that it can use mp3 ringtones.If that the only way to upload it is with data cable right?
U
Samsung always great at this class, C270 is ok, battery life is good but there is no answering machin and voice memo like C260.
Total of 74 user reviews and opinions for Samsung C270.