Organizer and apps
The Samsung C3300K has a number of useful time-management applications.
For starters, the calendar offers three views - daily, weekly and monthly. You can choose which calendar view should be default and you can pick the starting day of the week - the options are Monday or Sunday.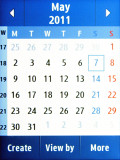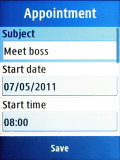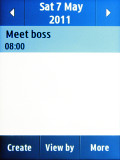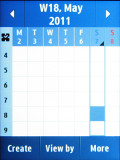 The calendar monthly and weekly view modes • setting up an event
The Samsung C3300K has three types of events available in the calendar – appointment, anniversary and a more generic event. You can set the starting date and time for the event and set an alarm to act as a reminder.
The alarm is quite customizable. You can set up to 10 alarms, each with the following configurable options - custom ringtone, volume, repetition days and name.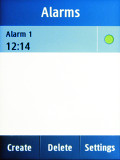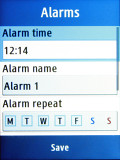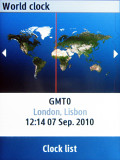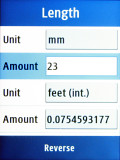 Alarm clock application • world clock • the nice unit converter
The calculator of the Samsung C3300K is very basic. Among the other organizer offerings are a voice recorder, a world time application and a unit converter. The voice recorder limit is set to 60 minutes. A countdown timer and a stopwatch also come in useful.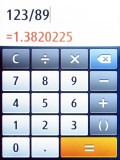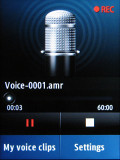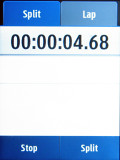 The calculator is simple • voice recorder • stopwatch
There are also to-do and memo applications for jotting down tasks and notes. You can also use the memo widget to place a memo on the homescreen where you're unlikely to forget it.
There's an image editor app – it's not Photoshop but has all the basic image manipulation tools (crop, resize, rotate) and has fun effects and clip art. It will do a great job at preparing photos for MMS messages.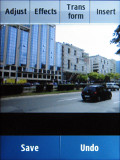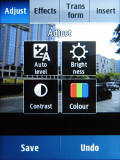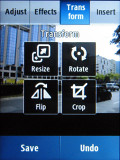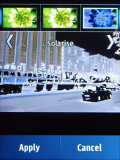 The image editor can do some fun image manipulation
And finally, there's the Bluetooth Messenger – it works for short range chatting off the (Internet) grid. It works up to a few meters and you can have several chats going at once and even save chats. If the other phone doesn't have a Bluetooth Messengers, it will receive .VNT files. Not all, but some phones can open those files and read the message even without a BT Messenger. They can answer by sending a note of their own.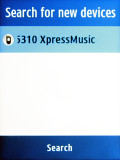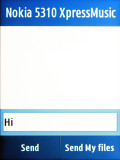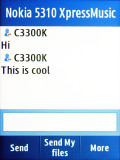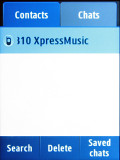 Local chatting with the Bluetooth Messenger
Only trial games
Typical of Samsung, the C3300K offers only a bunch of trial games - Asphalt 4, Brain Challenge, DiamondTwister, Pyramid, Crazy Penguin, Monopoly and PyramidBloxx.
Final words
When the Corby first came out, it was aiming at the young crowd and priced low enough. And it was a success – spawning countless sequels. The Samsung C3300K Champ aims even lower than the Corby in terms of demographics.
We were disappointed by the screen and its poor viewing angles. There are some software faults too: the old browser, poor SNS support. But as a whole, the Champ is still looking pretty good. It's simple to use, with plenty of fun features to play with.
It's sturdy enough and it won't break easily. When it does though (or gets lost) – ah, well, at least it didn't cost much. This makes it a good phone for the young, who will appreciate all its features and won't be put off by the ones that don't work too well.
But parents looking at the Champ to buy for their young will inevitably look at the price and compare it against other handsets. Right now, the Champ seems a bit pricy, but the price will fall. And it's the kind of phone you should be able to get free on a contract.
Still, there are plenty of phones with similar (or even better) features that came out last year and their prices have settled low enough to compete with the Champ.
The Samsung S3650 Corby boasts a bigger display, better SNS support and fashion jackets. It's got plenty of appeal for a teen too and while it came out a while ago, it's a strong contender.
The LG KP500 Cookie, the phone that started the cheap touchscreen craze, has gotten almost dirt cheap. And with a 3" WQVGA screen, a 3MP camera and a document viewer, it's one capable phone.
Samsung's initial answer to the Cookie, the Samsung S5230 Star, offers a similar feature set to the Cookie at about the same price. Even the LG GD510 Pop, which is a Cookie in a sleeker body, has a very reasonable asking price.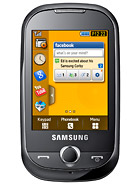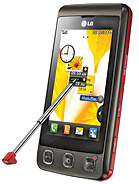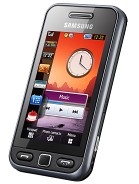 Samsung S3650 Corby • LG KP500 Cookie • Samsung S5230 Star
The Samsung 3510 Genoa and S3370 are also worth a mention. Finally, the upcoming LG Cookie T300 is basically identical to the Samsung Champ and we expect it will be priced the same – these two will definitely find it hard to get along in the sand pit.
Perhaps Nokia 5250 is an interesting consideration as well, since it's supposed to bring the smartphone price barrier down to 100 euro. We have yet to see about that.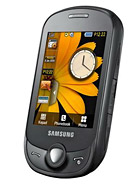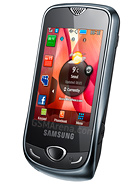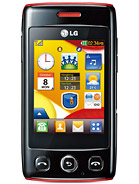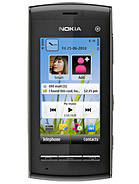 Samsung C3510 Genoa • Samsung S3370 • LG Cookie T300 • Nokia 5250
Phew. It's a wall of competitors lining up against the Samsung C3300K Champ. So it all comes down to the price. With the right plan (free unlimited calls to Mom or Dad), this could be a great gift for a pre-teen or a young teenager.