Samsung isn't letting high end gadgets like the Galaxy S to go to their heads. The newly announced Samsung C3300K Champ will bring affordable touchscreen experience to developing markets and Samsung hopes it will become as popular as one of their bestsellers - the Samsung S5230 Star.
The Samsung C3300K Champ takes the Corby formula and simplifies it even further. The Champ is relatively compact and has a 2.4" QVGA resistive touchscreen - marginally smaller than the one on the Sony Ericsson XPERIA X10 mini. The phone runs TouchWiz Lite, which features a homescreen with widgets arranged in a 3x3 grid.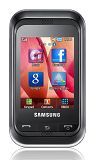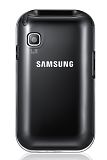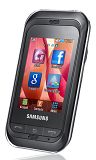 The Samsung C3300 Champ is an affordable touch phone
Another part that seems integral to the TouchWiz experience lately is the social networking integration, so it's included in the Samsung C3300K Champ UI too along with Samsung Apps integration and Java support.
The Samsung C3300K Champ packs a 1000mAh battery, which is enough for 666 hours of standby and 12 hours of talk time. The durable battery will last hours of multimedia playback - radio or music, with 3D sound effects through the stereo speakers.
A microSD card slot for cards up to 8GB and a 3.5mm audio jack complement the multimedia features of the Champ.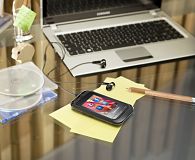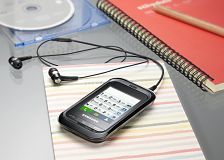 The Samsung C3300 Champ is goot at playing music
As far as connectivity is concerned, the C3300K Champ offers the necessary basics - quad-band GSM/GPRS/EDGE, Bluetooth 2.1 and USB. It also features a 1.3MP camera, which can also record QCIF videos at 15fps.
The Samsung C3300K Champ will launch in June and it will be available in Middle East, Latin America, Asia and Europe. The Champ will come in deep black, espresso brown, sweet pink or chic white color versions. There's no mention of price though, besides it being "affordable".
c
does c3303i can be used in taiwan even if I bought it in the philippines?
d
It's small, has a few options but it's nice to use. i just love it,
y
I have this phone. I have nothing bad to say about it. Camera is only 1.3MP but image quality is quite nice, and it's fast too. Touch screen takes a while to get used to but a great thing about the touch screen is that it's not overly sensitive. The ...
ADVERTISEMENTS