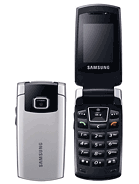 m
i think this is a great phone actually!i just got one for christmas .i haven't used it yet but right now ,i think it rocks!
b
this phone is a good clam shell and i wish if someone can get me one for free.
C
Very good quality (esp. talking with another Samsung) and battery life. Cheap :)

:( Few functons. Small memory.
k
i lik this model it's really amazing for me but there's no big feature in that mobile .i'm wait'g for lower end hanset in samsung i want to buy this phone anybody suggest the price for me.thanx in advance
p
great! it has everything a basic phone needs: good design + speaker + camera! :)
Total of 15 user reviews and opinions for Samsung C400.