Apple has sold more than 10 million iPhone 6 and iPhone 6 Plus smartphones in their opening weekend and Samsung isn't too pleased about the news. As a result, the company is moving the launch date for the Galaxy Note 4 forward. The phablet will launch in South Korea on September 26 instead of early October for all three major carriers - SK Telecom, KT and Uplus.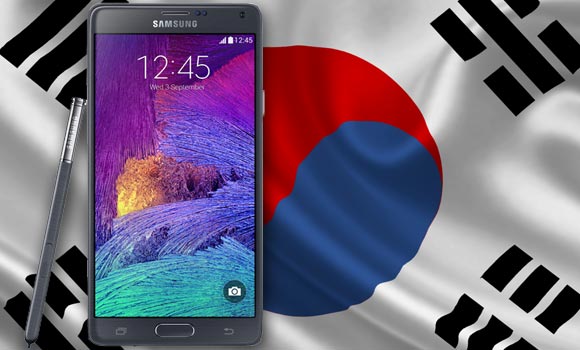 "The positive reaction from consumers to those two Apple devices prompted us to launch the Note 4 earlier than previously scheduled. Samsung will be aggressive in promoting the Note 4 as it's true that we are being challenged and pressured amid a difficult situation," said a Samsung official working at the company's marketing division.
Samsung has set a goal of shipping 15 million Galaxy Note 4 smartphones in the first 30 days after its launch. It's believed the company will have about 3.75 million Galaxy Note 4 units available on its launch weekend. In retrospect, Samsung shipped 10 million Galaxy Note 3 phablets in two months after the device launched, so it's certainly aiming at huge growth.
Interestingly, this is the cheapest Galaxy Note phablet ever. The suggested retail price of a SIM-free Galaxy Note 4 in South Korea is $919 (KRW 957,000). The original Galaxy Note sold for $960, while the Galaxy Note 2 and Galaxy Note 3 cost $1038 (KRW 1.08 million) and $1018 (KRW 1.06 million), respectively.
Pre-orders of the Galaxy Note 4 are already underway. In the US, the phone is confirmed to launch on AT&T and T-Mobile on October 14. In Europe, the phone will carry a €699 price tag when it launches in early October. There's no information if Samsung will also launch the Galaxy Note 4 in these markets earlier than expected, though.
r
i... my name ryans i m user samsung note 3, just want to share, a few month i m using samsung note 3 i always get the problem (HANG) any solution on this TQ
D
Bend it like Apple!! hahaha
ADVERTISEMENTS