Samsung China is announcing a new color option for the Galaxy S10 and S10+ in China. Currently, the phones are available in black, jade white, glass green, ceramic black, and ceramic white.
In a Weibo post made by Samsung China's official handle, the company announces a new blue color which was translated as "smoke wave blue". If the poster is any point of context for the color, we'd imagine it was more like "morning fog" than smoke wave.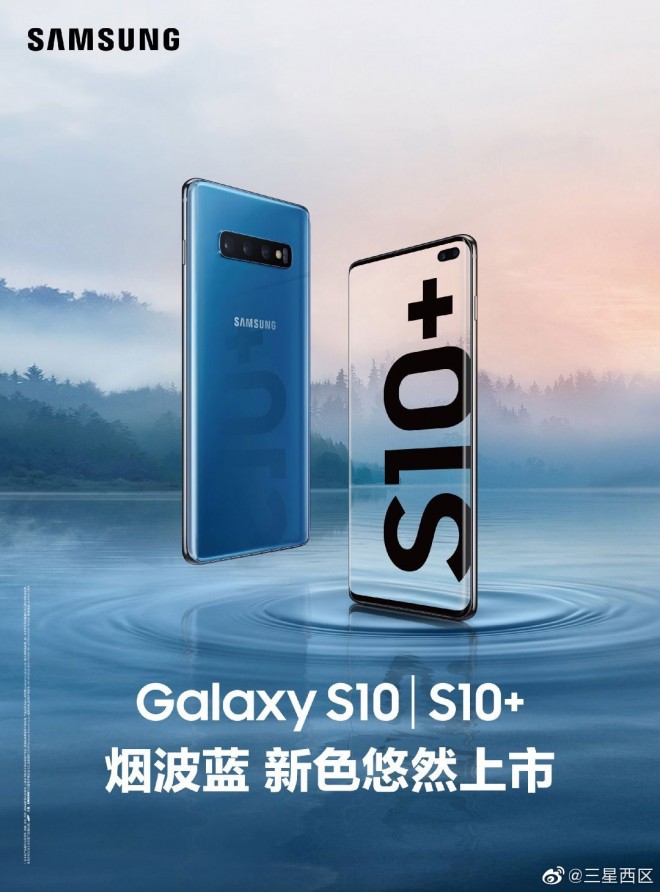 Samsung's Weibo post translated to "Smoke blue, new color coming soon!" We do wonder if this one is as shiny and reflective as the prism blue model that we have in many Western markets.
Samsung has seen strong sales for the Galaxy S10 and releasing a new color is a method often used by phone makers to boost sales, several weeks after a phone is well into circulation. With China's 5G networks rolling out soon, it shouldn't be much longer until the Galaxy S10 5G launches in China.
When the Galaxy S10 first went on sale in China, Samsung sold 500,000 units in the first couple of weeks of availability, which was reportedly twice as strong as the Galaxy S9's sales in the same market.
?
I like this exclusive color more than the blue color that's currently available. I hope Samsung releases it in other markets too.
ADVERTISEMENTS