Samsung confirms it will announce Android Pie Beta program as soon as this week
Samsung teased its foldable phone earlier today by switching its profile photo on Facebook to a Samsung logo in a folded shape. We imagine this might be in anticipation of an imminent announcement, believed to take place during Samsung's 2018 Developer's Conference scheduled to take place on November 7-8.
On the same note, Samsung's official Developer's Conference app reveals notes about a "New Galaxy UX" that is coming with Samsung's Android 9.0 Pie Beta Program. This comes just over a week after new screenshots of the allegedly leaked build of Android Pie running on the Samsung Galaxy S9.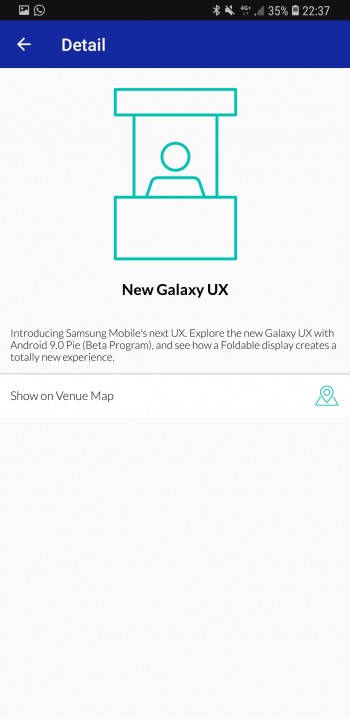 Source: Sam Mobile
Samsung has held Beta Programs on other Samsung devices in the past but usually kept it closed to a limited number of participants. So if you're looking to join the Beta, make sure you check the news throughout Samsung's Developer Conference. Normally, Samsung holds Beta Programs in South Korea, the United States, and the UK at the very least. Of course, rules and eligibility for participating will vary by region.
Alleged changes to the Samsung UX include a new overall look in the Settings and menus, a brand new dark mode, updated interfaces for first party apps like dialer, messages, clock, and calendar, as well as new full-screen gesture navigation support.
D
It BS to say if you want stock OS buy Apple. There are plenty of Phones with close to stock Android and Pixel devices are stock. Motorola, Nokia and Oneplus are close to stock Android. I think you lost the point. My and many people's problem is, th...
a
All Samsung is doing is announcing. Unseen battery degradation in S9/S9+, TONs of non-removable bloatware, no international warranty for flagship devices, retarded bixby and slow af software update. Come on Samsung! Finally start delivering somethi...