Samsung has released a lot of smartwatches so far, but it's reportedly taking its time with the next one, wanting to get it just right. The device is codenamed Orbis, and will be sold as the Gear A. It will come with a round screen, unlike all of its predecessors.
The Orbis (or Gear A) has been leaked a lot so far, but today Samsung has actually confirmed that it will have a round display. The company did the deed through an official press release announcing that the software development kit (SDK) for its next smartwatch will be out before the wearable itself launches.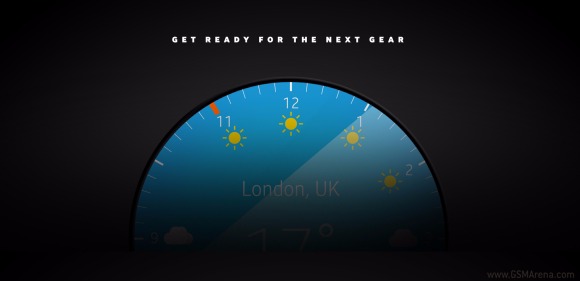 This is done in a bid to convince developers to write apps for the watch, and have as many of those as possible available straight from its release day. Developers who are interested to take part in this effort can sign up at a dedicated website, and then wait for Samsung to contact them with more details.
The giveaway is in the image attached to said press release, which features only round app examples. So at least this is clear now. What's left to happen is for Samsung to actually announce the Gear A, and there's currently no telling when that will occur.
From past leaks we know that the Gear A may be powered by Samsung's Exynos 7420 chipset, the same one employed by the Galaxy S6 and S6 edge. The smartwatch will get a version with 3G connectivity and voice call support, and it should sport wireless charging.
j
So you mean a big pocket watch?.
ADVERTISEMENTS