Samsung didn't have a strong presence at this year's MWC, at least as far as our phones are concerned. The Korean giant unveiled the excellent 9.7-inch Galaxy Tab S3 and a pair of Windows 10 convertibles, under the Galaxy Book moniker. The Galaxy S8 only got its launch date teased at the end of the event.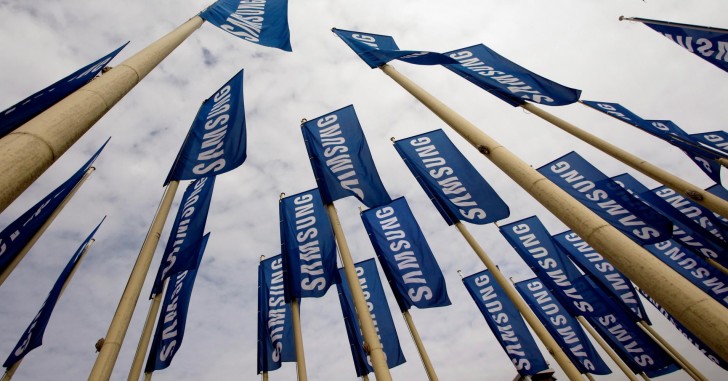 However, as the smoke clears, we understood the company's upcoming flagship pair was brought to Barcelona and showcased to a limited number of people behind closed doors. Apparently, the same guests (mostly industry partners) were also treated to a few other early technology demos. One of the prototypes was a Force Touch implementation - far from a pioneering idea in the industry, but a first for Samsung.
Reportedly, the technology works in the same manner as Apple's and Huawei's implementations, but according to eye-witness accounts, the tech appears to still be in a too early prototype stage to make it in time for the March 29 unveiling. Maybe the Galaxy Note8 will be luckier.
The backroom contained a few other interesting demos as well. To quote the lucky guest:
Samsung exhibited new technologies, including force touch, OLED without polarizer, VR headsets with high resolution and blue-less OLED. They are expected to be launched within one to two years …
Yes, apparently, Samsung is working on a way to remove the polarizer from its future OLED panels. This should, effectively allow for much higher brightness levels. However it's not a simple task, as something will still have to stand in for the polarizing films and filter light properly. Otherwise, image sharpness and clarity will definitely take a huge hit.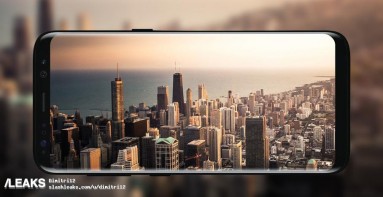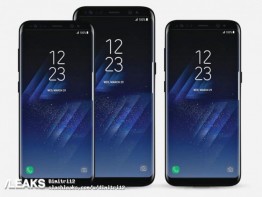 Samsung Galaxy S8 and S8+ promo images
And speaking of panel technology modifications, one of the other demos involved an OLED with no blue light, or at least non in the traditional, eye-straining sense. Frankly, we can't quite imagine what that would entail from this scarce description, but, hopefully we will get more info on the matter soon.
On the other hand, Samsung's reported 1200ppi VR panel demo does sound a lot easier to visualize. The company's current VR implementations top out at around 1000ppi and apparently the new technology promises to deliver up to 1500ppi sharpness. This will undoubtedly make a huge difference to picture clarity, as we are talking about screens that are mere inches away from your eyes.
D
Something like that. But we won't have quantum cpu-s in our phones. Processing will be cloud based. From Ray Kurzweil: he states that humans will be a hybrid of biological and non-biological intelligence that becomes increasingly dominate...
S
Eye in real life see about 300mpx. If screen resolution will be 300mpx, I still can't imgagine what content we will use? What processor we will need? Quantum procesor? Because human eyes using human brains possibilities. And what battery?. Maybe you...
S
Yes. Much more important in screen is pixel qualitys, their depends on subpixels quality. If we still have pentile subpixels quality, we will have poor quality bad pixels (energy ecifient). So we will have bad these all hight much DPI. Better is have...