The New Year is just around the corner and as usual, 2016 will be kicked off with the annual CES event in early January. We had little doubt that Samsung will attend the Las Vegas venue, in fact, a leaked invitation already confirmed a January 5 press conference. What has remained a mystery, however, is the Korean giant's CES agenda and most importantly, whether or not it will announce its next flagship phone.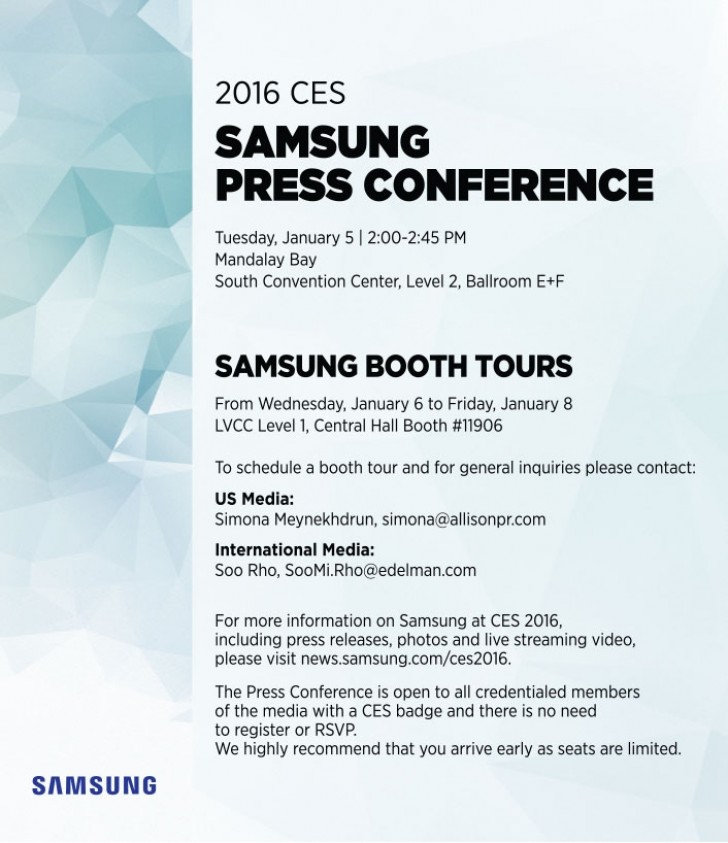 Well, sadly, a CES announcement for the alleged Galaxy S7 lineup, as hinted in rumors has been ruled out. Samsung just officially announced its January 5 conference with no mention of new smartphones. All we get is "innovations in TVs and home appliances".
This development hints that the Korean giant will probably be sticking to a March unveiling of the new Galaxy S7 flagship, just like it did with the Galaxy S6. There is still a chance that the announcement will be pushed forward, but we can't really say until the first hints of an upcoming Samsung event start appearing.
D
I will stick to my opinion and you stick to yours. However, if Sony smartphones are so good why is it that even the S5 and other Galaxy S outsold every Xperia Z series?
A
IKR! The water got inside of my S5 and caused the metal frame to rust. Lagwiz is the perfect term to describe Touchwiz. Also I have to agree that the build quality was really garbage and the fake metal paint came off the frame. I never used the finge...
A
S5 battery life came nowhere close to the Z3 lol. I get 3 days of average usage and 2 days on heavy usage with my Z5 Premium now. I don't think the Note 5 or S6 can ever match this.
ADVERTISEMENTS