The DeX Station is one of the accessories that Samsung announced at yesterday's event for its upcoming Galaxy S8 and S8+ smartphones. However, unlike the new Gear VR or Gear 360 camera, the company didn't share any pricing details for the DeX.
Today though it's started taking pre-orders for the device, which means we finally know how much it costs: $149.99. It will be shipping at some point in late April, with no less vague time frame available at the moment.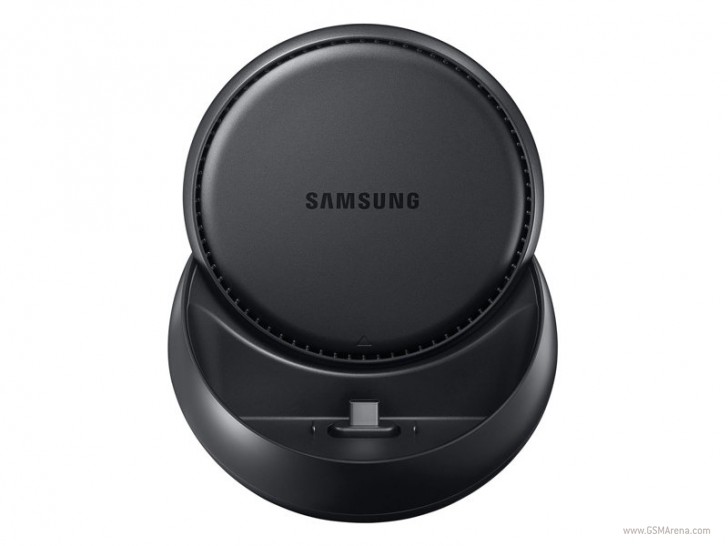 For that $149.99 you're getting a dock that you place your S8 or S8+ in. You connect the DeX to a monitor, mouse, and keyboard, and a special desktop-like interface will appear on said monitor, basically turning your smartphone into a computer of sorts. Obviously you're limited in what apps you can use in this mode, but Samsung has partnered with quite a few companies to make sure you aren't missing the basics.
?
I'm afraid that this is not an option for most consumers.
D
This has got disaster written all over it. Expect sales figures to be unannounced or not declared come the next finance briefing. Microsoft tried and failed. They have an incredible number of customers in enterprise etc. None of which showed interest...
?
There are travel keyboadrs/docks. Much smaller / lighter than laptops.