Samsung has dropped its company logo on the Japanese version of the Galaxy S6 and S6 edge. The Docomo version of both phones feature no Samsung logo on the front at all.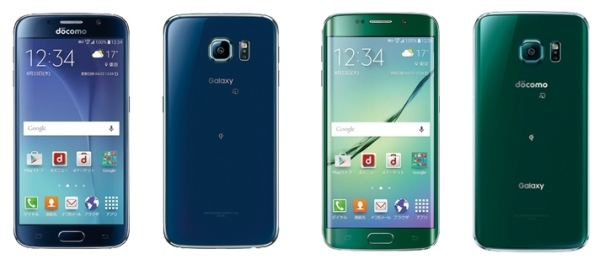 Instead, the S6 gets a Docomo logo where the Samsung logo would be and on the back is just the Galaxy logo. The S6 edge doesn't even have the Docomo logo on the front, making it possibly the only Samsung phone to not have any logos there. It does have both the Docomo and Galaxy logos on the back.
Looking at the clean appearance of the S6 edge front, we'd argue that Samsung should avoid having any logos on the front of its devices, even in other market. It's not like it's hard to tell Samsung phones from the rest anymore.
i
Samsung asked the Japanese carrier Docomo to sell their phones unbranded to try to increase their market share. People don't buy Samsung phones in Japan. Do they know something we don't or vice versa?
D
LG retains its name on their Japanese market-only smartphones. What does it mean?
D
Dude, the point I wanted to make was about why fruit fans buy the fruit product. Its not about the authenticity of reality shows. However this jimmy kimmel stunt portrays one well known fact, that there are a large group of people who will trus...