Galaxy S users waiting for the Value Pack from Samsung are in for a disappointment. A company spokesperson has just confirmed that Samsung has dropped the plans to release the update.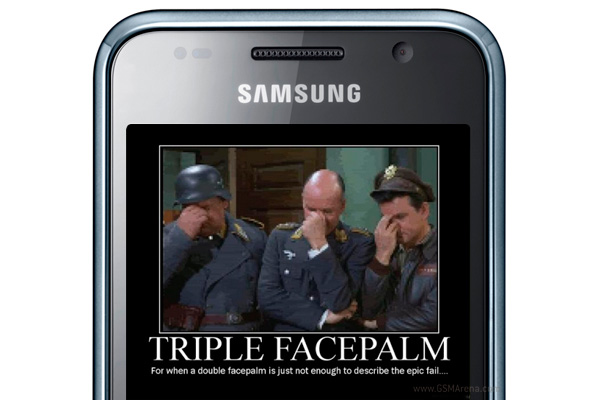 As you may know, Samsung initially declined upgrading the popular Galaxy S smartphone to ICS last year, stating the lack of space on the phone as the reason. Later on they said that they will look into it, only to come back a while later and say that it's not going to happen after all. They did, however, promise a "Value Pack", which was supposed to add some useful features to the Galaxy S, found in ICS.
But now, even that's not going to happen. Once again, Samsung claims that the hardware is not capable of running the new software while staying clear of making any more promises that they cannot keep. So it seems that the Galaxy S users are going to be stuck on Gingerbread for the rest of their lives, assuming they stick to the official channel.
p
Samsung rethinked not to even deliver "Value Pack" of ICe Cream Sandwitch to Galaxy s M110s anycall , i9000 an other galaxy S models because their new devices in market purchase them to get new update sorry we dont have time for development...
D
i bought this mobile to use it for years but after hearing that samsung is not going to give ics to gt i9000 is really a disappointing news from samsung ! sorry samsung next time im not going to buy any of your product as u dnt care about your ...
d
When the latest android update can release? we wont wish the ICS can able to install to Gt-i9000. But please create the alternative OS version for Galaxy S GT-i9000 that have new feature, no bugs, and excellent speed specially the camera. thank you
ADVERTISEMENT