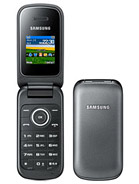 U
Fake call? From the manual, you had to hold up button. But the setting also need to be change. I like it security and the fake call. Huge buttons make it easier to type!
k
I own using this basic phone right now. What i can say is, I like it. It does what it claims. I'll head fast to Pros and Cons:
Pros:
-Battery could last more than a week, depending on how you use it.
-The buttons are huge enough.
-The in-call sound is very clear.
-By typing number to call, it'll suggest names from
-Great as a morning wake up alarm :)contact list.
Cons:
-The system lags a bit.
-No threaded view messaging.

Well, that's the ups and downs, at least for me. Cheers.
N
I just got this phone today and im so happy about it !
The signal is superb . better than my iphone 3gs .
Liked it .
c
one thing for sure! this phone sucks ,,,,,,,, i just bought one. for the 1st week thing's just running the way i expected. wot to expect from low level phone r8 but then, ....... boom! i can't even make or receive any call or texting ,,,,! couple friend who bought this phone for 2nd phone beside their blacberry experienced same problem ,,,,
a
I use this phone as my 2nd phone and I like it so much coz its simple and the battery could last a week.

s
SONTOL, 26 Apr 2012i can afford iphone, but i like this fone, i dont know yLOL. love you man.
M
king Jr, 18 Nov 2011signal badThe signal is perfect where I live, depends on your carrier condition.

Best Wishes, Martin Kieves
Total of 33 user reviews and opinions for Samsung E1195.