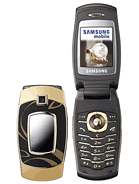 D
Samsung phone is my favorite,am using this medium to commend on makers of samsung phones.pls i will be very grateful if samsung T100 is given to me for free cos i desire it and there isn't much money here with me pls help so that ur name will continue to be heard for good all over the world.
thanks.
Debbie.
ur fan.
?
When is it comming out and how much is it???
?
When is the SamsungE500 gonna be comming out?
C
Does anyone know whether E500 will be available in Singapore? How much it will cost? Really want to buy this.
j
I am interested in purchasing a samsung phone - E500 or E715 on a monthly contract basis. Could you send me more details regarding price, terms, and benefits, e.g free calls, texts etc. Thank you.
r
i think that will be better and very confortable and easy to people to access on
p
how did the colour in E500 and the ring tone is how many polypohic
A
iwant to know the price of samsung phone E500
A
Hi,
Please how do I get it the online. Am really in need of it if you can let me know how to get it online through credit card I'll be very appreciative. Preferably E-500 Samsung.

Hope to read from you soon.

Thanks.

h
for me is a perfect mobil with his a small dimontion.. but the problem is bleuthout sistem
A
This phone is so cute..Awe (sigh)
Total of 111 user reviews and opinions for Samsung E500.
ADVERTISEMENTS