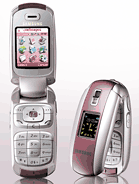 ?
abs. sexc fone! i luv it .. but want to kno the wieght n dem. i wuld sure buy this fone!
nice!!!!
t
i will like to purchase your set. i have a store in africa and one in europe. i will like to fill my store so i will like to make deal with you.
thanks,
bye.
c
could someone tell me what a women life function is? I have never heard of this function. Thnanks.

could you email me @ cthorp@cisunix.unh.edu
a
victor,
have you checked E500 availability status?
it's now cancelled. i hope it won't happen to this phone.
v
Listen..SAMSUNG, Will this model really be rolled out? I have been waiting your E500, but it is still not presented. I'm afraid your E530 is also dead. I really want to buy a mobile for female, especially for my mom. Don't lie anymore samsung!!, i'm very disappointed.
Total of 1448 user reviews and opinions for Samsung E530.