Is the E590 a cameraphone?
Samsung E590 features a 3 megapixel camera with auto focus, which can take pictures at a maximum resolution of 2048x1536 pixels. There are several view modes - the only way to see the whole composition is to select the "standard ratio" viewfinder. While the fullscreen viewfinder is pleasing to the eye, it doesn't allow you to see the whole composition you are shooting since it crops and shows you only the central part of the image.



Taking pictures • still camera viewfinder: standard ratio
The Samsung E590 comes with an intriguing accessory to help in your photographic endeavors. The bean bag included in the retail package can be used to position your handset for shooting self portraits or just for steadying your shots. The bag has a cap with a wrist strap so that you don't loose it. Removing the cap allows you to actually plug the bean bag into the universal port, which is conveniently placed dead center on the handset's left side. The bean bag is definitely not a revolutionary feature - Sony Ericsson has already started selling a cameraphone kit with a tripod for their Cyber-shot lineup. Hence, the bean bag here does make a strong cameraphone statement.





The intriguing Samsung bagpod in action
The Samsung E590 camera interface is intuitive and follows the current trend of showing settings with icons in the bottom of the screen while options appear as popup menus. The settings are extensive and include picture size, shooting mode (single, multi-shot, mosaic, panorama), color effects (black and white, negative, sepia, emboss), clip art frames, white balance, and ISO (Auto or 100-400).





A press on the Mode key brings up a camera mode selector • you can set shooting mode, resolution, white balance
The camera has additional settings, which are accessible in the dedicated camera setting menu. They include stuff like picture quality, scene modes (normal and night time landscape), exposure metering (matrix, center-weighted and spot), shutter sound, zoom sound, brightness sound, auto focus beeps, default storage memory and default naming for photos. As you can see, there are wide-ranging settings as one might expect in a cameraphone. There is even a macro mode, but our test showed there's not much need for it, as the auto focus handles close shots just fine without turning the macro mode on.





Camera settings menu • scene program, exposure metering, shutter sounds can be turned off
The quality of the photos produced by the Samsung E590 camera is relatively good. It's perfectly on par with the Samsung D900. The colors are natural and the only thing worth pointing out about them is that they look pretty sharpened. That's not necessarily a bad thing - they look better this way without any further editing. If you are into making prints of your cameraphone photos, they would deliver a nice result. However for people, who prefer retouching their own photos, this over-sharpened processing would cause them troubles.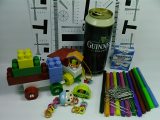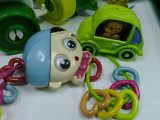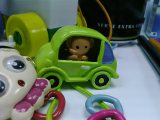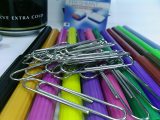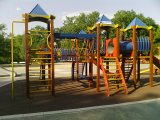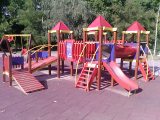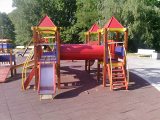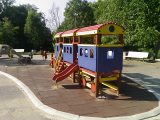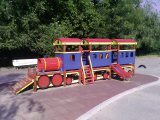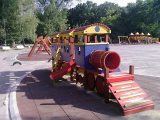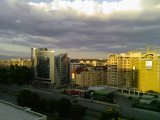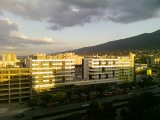 Sample camera photos taken with Samsung E590
The camera is also able to shoot video - in the so-called Camcorder mode. Recording length is only limited by the available free memory. The user interface of the camcorder is pretty much the same as the one of the still camera.





Video viewfinder and setting resolution • The camcorder settings menu has further options to turn off shutter, zoom and brightness correction sounds
The Samsung E590, as most other Samsung handsets, captures MPEG-4 videos with a maximum resolution of CIF (352 x 288 pixels) at 15 fps.
Check out our sample video taken with the Samsung E590
Mediocre web browser
With the Samsung E590 you can count on EDGE and GPRS for browsing internet on the go. As we've already mentioned, it also comes equipped with Bluetooth which even allows listening to music on a stereo headset (A2DP profile support). The Bluetooth functionality works seamlessly when transferring data to and from a PC. A notable enhancement to the Bluetooth File Browser service is the ability to make certain files or folders visible or invisible according to your needs. A data cable will allow for even faster file transfers. When connected, the handset gets charged, too.
Using the phone as a modem with a PC is also an option. Such transfers can be made via Bluetooth or through the data cable.
| | |
| --- | --- |
| The E590 is out of the usual run and stands out of the Samsung crowd. It's not a high-end product, nor is it a superior cameraphone. Yet, given its balanced features and rich retail equipment, the Samsung E590 is a real bargain. | ADVERTISEMENTS |
The NetFront 3.2 web browser of the Samsung E590 is mediocre - it loads pages really slowly. It doesn't offer fullscreen or landscape view, nor is there an option for zooming in or out on the page. It's only a tad better than the Openwave Mobile Browser used in the first Samsung Ultra lineup (sorry for mentioning D900 again). The situation gets even worse as the only way to install a Java application is by downloading it with the web browser. When dealing with downloads the browser is dodgy at best and more than often you'll find yourself unable to download the application of your choice due to some unknown "Insufficient memory" glitch (even with loads of free memory space).



Browsing GSMArena.com • as you can see the image rendering doesn't work correctly each time
Just give me a task
The Samsung E590 calendar offers three views - daily, weekly and monthly. There are four types of events available: appointment, anniversary, task and miscellany. The Calendar can store up to 100 items of each type. Much like D900, you can choose which calendar view should be default and you can pick which day the week starts on - Monday or Sunday.
Up to three alarm slots are available and each one of them can be set to repeat on given days of the week. There's a separate setting for the type of snooze you would like to have for each of those three alarm slots. You can of course choose a custom ringtone to wake you up at a preset volume level.



Alarms context menu • setting an alarm • alarm's recurrence
The phone also offers a memo application, voice recorder, a world time application, a calculator, and a unit converter. A countdown timer and a stopwatch will cater to sports-minded users.




Unlimited voice recording • calculator • unit converter
And, finally it is worth mentioning that the Samsung E590 has support for viewing MS Word, MS Excel and PDF files by means of the integrated Picsel viewer. The viewer itself is a nice application, but it's rather slow.
The world of Java
When it comes to games, Samsung have their handsets packed with them. It's quite pleasing to see all those titles sitting in the fun corner. Alas, most of the games turn out to be trial versions only. The Samsung E590 has full support for Java MDIP 2.0 so you can download additional titles and even other applications. Unfortunately, the only way to get a Java application or a game work on a Samsung handset is to download it online with the handset itself.
The games that the Samsung E590 bundles up are Cannonball, Forgotten Warrior, Midnight Pool (trial), Mini Golf Las Vegas (trial), Paris Hilton's Diamond Quest (trial), and Sonic the Hedgehog (also trial). As you've probably guessed, the most interesting of them are the trial ones.





Cannonball • Forgotten Warrior





Midnight Pool • Mini Golf Las Vegas





Paris Hilton's Diamond Quest • Sonic the Hedgehog
Final words…
Well we've reached the end of this review. It was a gratifying experience and we even got to like the shy and reserved looks of this device. It's compact, it's really well equipped and it has a nice camera. The E590 is out of the usual run and stands out of the Samsung crowd. It's not a high-end product, nor is it a superior cameraphone. Yet, given its balanced features and rich retail equipment, the Samsung E590 is a real bargain. Especially if you'd appreciate a designer phone that doesn't look like one, and you don't mind that some people may confuse neat and simple with cheap-o-plastic.