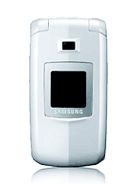 j
i love its bubblegum pink color! for the new users, fyi - the batt will deplete immediately for the first few moments of use based on my observation. however, it goes better after that. i am glad that i finally found the phone that suits me. =)
?
it's a great phone indeed.............but i haven't found its data cable in the market..........
another thing i've noticed if u create any empty folder ( in memory card or phone memory ) each folder takes place around 16-20 kb of memory ( I don't know whether the same thing happens for other cell phones....)

anyways a smart phone in a very reasonable price
S
Hi i just bought mine yesterday, It seems to have the same prob where the batt dosent last, but according to the Supplier it might take a few days up to 5 days of full cycle of charge and discharge before the new batt start to function fully, so lets hope for the BEST, just wondering cant the MP3 in the memory card been used as a ringtone without transfering it to the phone memory? Nway A cool Phone
s
I just bought my sgh e690. Why does the battery goes flat very quickly.
Is there something wrong.
Please let me know as the phone is just a few days old.
k
i was going to buy nokia 6085 but when i saw this phone on net it attract my mind and when i compare it to nokia i find that tha memory is equal to nokia n72 so i decide to buy samsung e690
?
thinking of getting E690 except that the camera is vga.. any idea if the fm radio is built-in? i am looking for a phone with radio that doesn't need a headset if i don't want to, just like my previous SE 700i.
Total of 115 user reviews and opinions for Samsung E690.