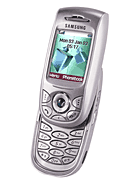 S
Who cares if it's copied from Motorolla??? It might have copied at first but now it makes better flip phones than Motorolla~!
a
Nokia are a joke, have u noticed that their designs are always the same.. and when they do break the mould, they seem to come up with some ugly mess....
?
Nokia 7650 was the 1st slide phone, then Siemens SL55 and now Samsung E800, ...but N7650 is still the best looking slide phone to me.
?
Wake up man and all the flip phones made by samsung is copied from MOTOROLA
j
halo halo!!!!!!!!!!! dear mr unknown!!! i know u love nokia and i have nothing aginst them.. but pls note that siemens come out wif the slide phone 1st!!! go check
!!!!!







s
Does look a lot like the siemens SL55 imo. Siemens was by the way one of the first to use a sliding mechanism to cover the keyboard......

Does not take away the fact that this phone looks OK
?
wake up man, all the flip phones made by samsung is copied from MOTOROLA
S
Shame? I think Nokia should be the one to feel shame.. Nokia's first clampshell phone~~ oh ya, don't you think it copied from Samsung as well? Nokia phones used to have 4096 colour only, but now 65536 colour. I can say Nokia copy from Samsung, AGAIN~! So, who's the real copy cat? Nokia is damn lousy, lousy design, lousy features, expensive.
Total of 654 user reviews and opinions for Samsung E800.