The launch day map for the Samsung Galaxy Note 4 proves increasingly inaccurate. It seemed to indicate that the flagship phablet will be available in India on October 10, however Samsung will only be holding an event today to unveil the device.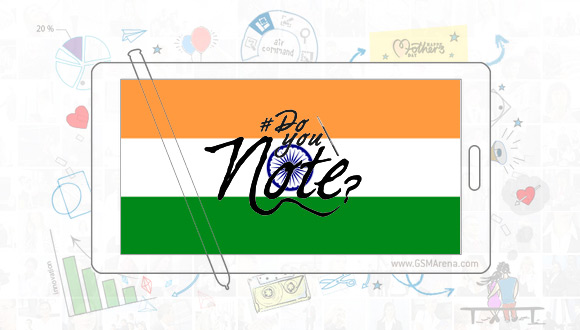 You can watch a livestream, which will start in about an hour. It will take place in Taj Palace, New Delhi at noon local time.
Pre-orders are also start today and the phone will ship out on October 17. That matches the delayed date for the UK launch. Pricing is rather steep, starting at INR58,300 ($950).
While waiting for the event to kick off, you can peruse our Galaxy Note 4 review for more details on Samsung's latest phablet king.
Thanks to Sachin Kumar Rajput for reminding us of the event!
a
If you all want quality you have to pay for it otherwise go for cheep scraps . Apple and samsung are the best no other to consider. Buy from original samsung showroom and get satisfied
A
I totally agree. Your comparison is good on paper. But the usage is showing other way. I bought note4 and am not impressed, period. It lags. It is heating up. Multiple window feature lacks practicality. Instagram crashes frequently. ...
A
Yes, it is available in India from 17 oct across all Samsung authorized stores. Visit any Samsung store, you will find it. AGAIN IT IS WITH SNAPDRAGON IN INDIA. it is good in a way, that you are got rid off exynos side effects.