Second time around
Samsung Exhibit II 4G review: Second time around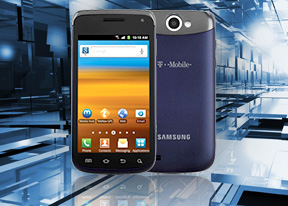 Introduction
The Samsung Exhibit II 4G is aimed primarily at commitment-challenged consumers. Being one of the quickest product sequels we've seen in a while, the device is marketed mostly as a Pay as you go phone, which offers you the full Android functionality at the affordable price of $200 with no contract required.
Being only the fourth largest wireless provider in the United States, T-Mobile has always positioned itself as the budget alternative to its significantly larger competitors. This year, the magenta colored provider has become even more aggressive in its pricing by offering all-you-can-eat monthly plans, which require no contract.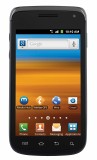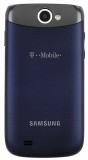 Samsung Exhibit II 4G official photos
In case the device looks somewhat familiar to you, you've probably guessed it right. The Exhibit II 4G is essentially the U.S. version of the Samsung Galaxy W. In order to fit its attractive price tag however, some of its hardware has been replaced with less capable options. The CPU of the Exhibit II is a 1GHz Snapdragon, compared to the 1.4 GHz Scorpion core of the Galaxy W. Its camera unit on the other hand, comes straight from 2008 with its 3.2MP resolution and VGA video recording.
As always, we will follow with the full breakdown of the Samsung Exhibit II 4G by going over its key features and main disadvantages.
Key Features
Quad-band GSM and dual-band 3G support
14.4 Mbps HSDPA; 5.76 Mbps HSUPA
1GHz Snapdragon CPU; Adreno 205 GPU; Qualcomm MSM 8255 chipset
512MB RAM; 1GB ROM; microSD card support (up to 32GB)
3.7" LCD display with WVGA (800 x 480 pixels) resolution; 252ppi pixel density
Front-facing VGA camera for video calls
Android 2.3.5 Gingerbread with TouchWiz 4.0 launcher
Rich video format support out of the box
Wi-Fi calling enabled
Accelerometer, proximity and ambient light sensors
Main disadvantages
Design is a bit dull
3.2MP camera with lowly VGA video recording; no dedicated key
All plastic construction
High amount of preloaded apps from T-Mobile
No memory card enclosed
As you can notice above, the Samsung Exhibit II 4G will certainly not end up on your list of dream phones. It is not aiming for it though. With a decent spec sheet and software which comes straight from the top of the Samsung Android ranks, paired with a low price tag with non contract, the smartphone makes quite a lot of sense.



Samsung Exhibit II 4G live photos
We will kick things off with unboxing of the Exhibit II 4G, followed by a hardware inspection.
Editorial: You might notice that this review is shorter than usual and doesn't include all of our proprietary tests. The reason is it has been prepared and written far away from our office and test lab. The Samsung Exhibit II 4G for T-Mobile is a US-only phone, so it will probably never get to the shores of the Old Continent. Still, we think we've captured the essence of the phone in the same precise, informative and detailed way that's become our trademark. Enjoy the good read!
D
Thank you for help... .
a
Why this phone not workin with d blackberry app
?
Just about the crappiest smart phone you could buy. sometimes when typing the keypad freezes and dosnt respond. TERRIBLE at multi - tasking. Save your money and get an iphone