Samsung is expecting to sell over 11 million units of its newly-unveiled Galaxy Note8 phablet. This was revealed by the South Korean tech giant's mobile chief Koh Dong-jin during a recent interview.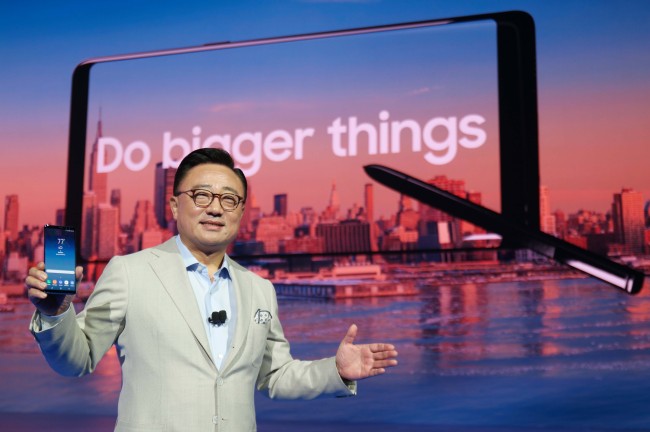 Specifically, Koh said the Galaxy Note5 - which was the last Galaxy Note banded smartphone from Samsung - sold 11 million units, and they are expecting the Note8 to sell more than that. He, however, added that the shipments could be adjusted, as the company wants to sell more Galaxy S8 units as well.
Samsung's aim for Galaxy S8 sales is 48 million. The device has already sold around 15% more than the Galaxy S7.
V
and both already exist back on S8, so yeah, nothing new. Not hating on apple or anything, but iPhones are getting boring. It's just the only brand with iOS. The iPhone 8 gonna be somewhat like the essential phone anyway, again, not new. If they're no...
So they're hoping for explosive sales? I see. btw, the explosive background in the header is very fitting XD
i
Face ID debuted with Note7 and is there in S8 pair and Note8, so what innovation you are talking about? Apple's innovative days are loong past... All they are doing now is playing catch up.... Augmented reality isn't new, it has been there since last...