Samsung has been a smartphone giant for a while now and every year, Samsung expects to out do itself with every next big thing it releases. DJ Koh, the CEO of Samsung's mobile division has said that Samsung expects the Samsung Galaxy S9 (Hands-on here) to outperform the Galaxy S8 in the market. For reference, the Samsung Galaxy S8 has sold an estimated 37 million units since its release back in April 2017.
The Galaxy S9 will be released earlier in the year than the Galaxy S8 was, and as we plan to release various marketing strategies to beef up demand, I believe overall numbers will be better. - DJ Koh
Koh adds that initial feedback of the Galaxy S9 is better than expected. Samsung's marketing strategy for the Galaxy S9+ will position it as "reimagined" which is a direct reference to the new smartphone's new dual camera setup with variable apertures and super slow-motion capabilities, not to mention - Samsung's new AR Emojis.
Something also worth noting is that the Galaxy S9 has been announced a few weeks earlier than the Galaxy S8 was, which skipped out on an MWC announcement in 2017. Samsung does get an early start in the year so maybe it will be able to outsell the S8.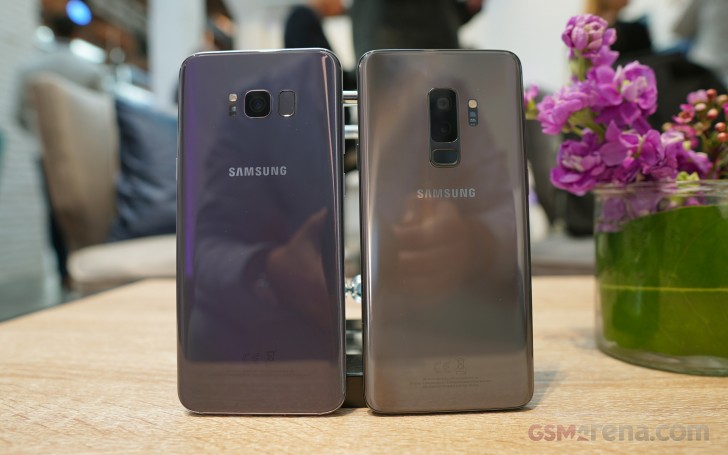 Sure, there are arguments that the Galaxy S9 isn't as revolutionary as the Galaxy S8 was when it launched, but even with the S8's launch, some folks didn't feel compelled to upgrade from the Galaxy S7 with its comparable camera experience.
The Galaxy S9 is getting similar reactions, particularly because the S9 doesn't look terribly different from the Galaxy S8. The real upgrades are in the internals and the new variable-aperture camera and repositioned fingerprint scanners. For these reasons, Samsung may have a hard time convincing Galaxy S8 owners to upgrade.
Do you think the Galaxy S9 will exceed demand for the Galaxy S8? Or do you think this will finally be the year that people realize they don't need to buy anything newer than a smartphone from 2017?
S
I hope they offer a nice range of colours like stallion red, saphire blue, emerald green, lilac purple. I hope they don't add an ugly notch or remove the headphone jack. Oh and hurry up I hate waiting for new phones. :P ha ha
?
Yes gsma, I think people should not buy iphones any more after 2017's proof, of maaasive bezells, with that same old tiny screen ratio look, and lies about the xphone having a 5.8" screen, when it only had an horriffic 5.3" screen with two ugly , unu...
D
Yes like samsung expected to sell more A8 than A5. Compared to A8 A5 was a good phone for a good price even a bit overpriced. But A8 cost too much like 550 eur for a midranger WTF Samsung.
ADVERTISEMENTS