Samsung explains how the upgraded Single Shot mode on the Galaxy S21 phones works
Samsung introduced Single Shot with the Galaxy S20 series, this year it cranked up the AI smarts for a much-improved version for the new Galaxy S21 phones. Here's a quick explanation of what's going on behind the scenes.
The upgraded Single Shot takes up to 10 photos per second while recording video for 15 seconds (up from 5 seconds on the S20). The video and photos are then analyzed by AI, which picks out the best moments and comes up with ways to improve the captured content.
For photos of people or pets, it can apply Portrait mode and blur the background (you can read how AI creates accurate bokeh effects here). The Aesthetic Engine looks at facial expressions to drop photos where someone blinked or is looking down. This engine is trained on a database of 300,000 photos that were selected by professionals.
Another AI engine kicks to eliminate photos with poor framing. This was trained on an even larger database of 100 million shots. If it's a landscape shot instead, Smart Crop keeps only the interesting part and calls up a variety of AI filters to tweak the colors and lighting.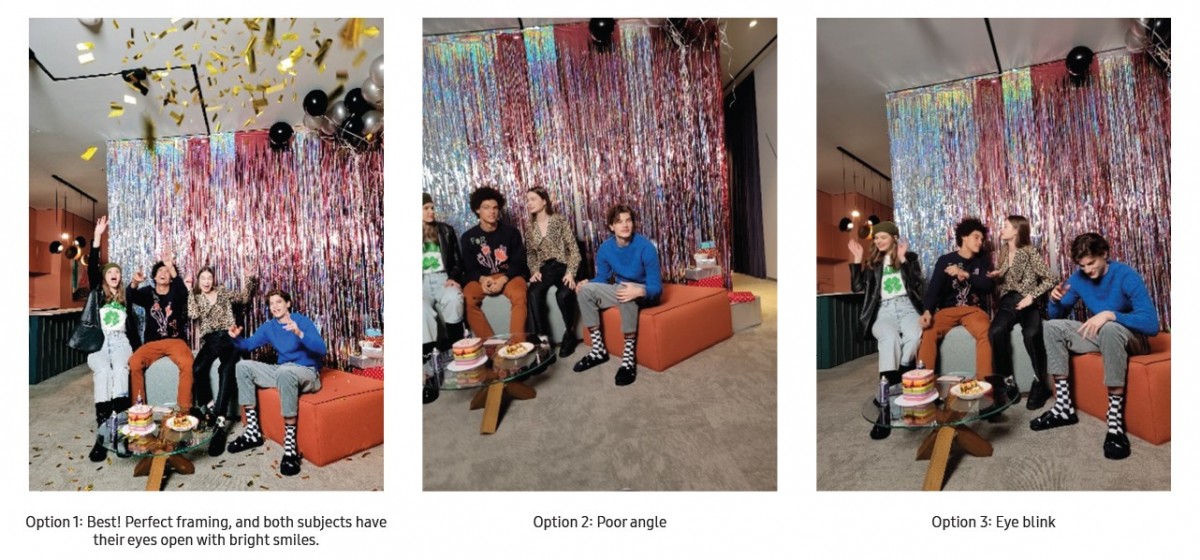 Next up, the video. If it's a slow-paced scene, the phone will apply a 3x fast forward effect. If, instead, there's fast-moving action, it will use Dynamic Slow motion. The S21 phones also have Boomerang, Reverse and Highlight video modes in their arsenal.
Highlight video automatically builds a slideshow out of the best photos and most interesting moments in videos.
Another neat trick is called Scene Relighting. It uses a Generative Adversarial Network (GAN) to dream up a 24-hour time-lapse video out of a single photo. It picks out the sky, clouds, trees, water, buildings and so on, then animates the scene from morning to sunset and even nighttime.
Source (in Italian)
P
This is like connecting a caravan to your car to go shopping. Both versions of "Photo" on the S20+ take masses of frames for every photo I take! My data is overflowing & I will resort to removing all Samsung photos from my cloud sto...
M
I just want to 'point and shoot' a single frame photo, not have to pick through a series of shots and pick out one to keep while individually deleting the other frames in each shot. Whether I use Single shot or Photo shot, the result is ...
?
I HATE this feature! I lost critical work data because it wouldn't let me just take a normal picture.
ADVERTISEMENTS