Samsung explains the improvements brought by the Exynos 9820 in pictures
Samsung unveiled the Exynos 9820 chipset late last year in preparation for this year's flagships. "The driving force behind the mobile experience's radical transformation is a mobile processor hidden beneath the surface", says the company in a post that details the brain inside the upcoming Galaxy S10.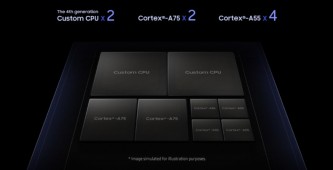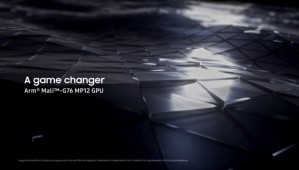 Tri-cluster CPU • The new GPU can deliver 40% more performance or use 35% less energy
The 9820's processor features a tri-cluster setup with a mix of Samsung custom cores and ARM designs. Heavy tasks are handed to the two M4 cores, which are 20% faster than last year's M3 cores. Then there are two Cortex-A75 cores for optimal performance/power draw and four A55 cores for basic tasks.
GPU gains have outpaced the CPU as the new Mali-G76 12-core design is 40% faster than last year's GPU. The Galaxy S9 had an 18-core GPU, however the G76 cores have double the execution units compared to the G72, so each new core is comparable to two old ones.
The new Exynos flagship is built on an 8nm LPP process, which requires 10% less power than the 10nm LPP process from last year.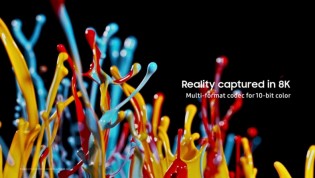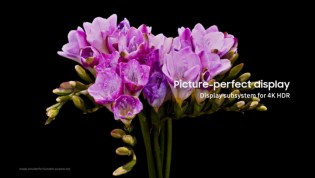 10-bit HDR is supported for video recording and display
To handle the new breed of multi-camera phones, the chipset supports up to 5 modules (up from 4). And it can record 8K video using a 10-bit HEVC codec.
8K displays on mobile are probably years away, so the new chipset focuses on perfecting 4K support. It can handle 4K displays with HDR10+ and dynamic tone mapping.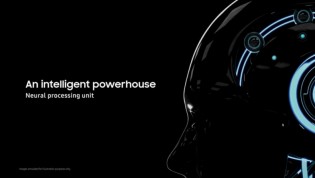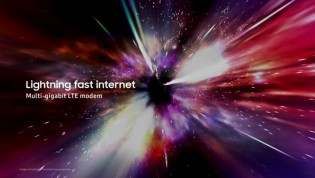 The new NPU is 7x faster • The new LTE modem can download at up to 2Gbps
AI has become essential and the new neural processing unit (NPU) is seven times faster than the one in the Galaxy S9 (the Exynos version, anyway). This will enable the phone to perform machine learning tasks locally without having to reach out to the cloud, which is both faster and more secure.
The Exynos 9820 comes with an LTE-Advanced Pro modem capable of LTE Cat. 20 speeds – that's up to 2Gbps downloads. For 5G phones it can be paired with an Exynos Modem 5100.
m
Bring us electronic + optical stabilisation at 4k 60fps instead of focusing on 8k which is pointless. It's a joke
S
Its not about QHD.. That's pixel count. I'm not talking about recording either.. Instead of 16 million colors (presently), each HDR pixel now has 1.09 billion colors to choose from... means more processing of data just to display colors.. That...
ADVERTISEMENTS