Samsung F110 is not revolutionary. And no, it's not a high-end gadget either. But it's part of a unique workout system developed by Adidas. The Adidas miCoach system makes your phone a full-fledged workout sidekick recording each of your steps and guiding you along your sports endeavors while playing your favorite music to make sweating a bit more pleasant.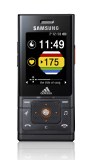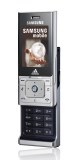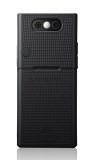 Samsung F110 Adidas official images
Beside that, Samsung F110 also sports a 2 megapixel camera, FM radio, stereo Bluetooth and 1GB of onboard memory - it's all there to make your personal sports coach that much useful in your everyday life when you are not on the track. You are more than welcome to join us as we take the Samsung 110 out for a jog.
Key features:
Dedicated sports features:

On-board miCoach application measuring sports progress and giving voice feedback
Synchronization with miCoach web-based coaching system
Built-in accelerometer with step counter
Stride sensor and heart rate sensor in the extended package
Comes with sports headset, 3.5mm audio jack remote and an armband

2 megapixel camera
1GB of onboard storage
FM radio
Stereo Bluetooth
Works without a SIM card inserted
Main disadvantages:
Boring design
Camera has no autofocus
Poor display resolution and poor sunlight legibility
Built-in step counter is really inaccurate
No memory card slot
No 3G
No office documents viewer
Adidas is not new to computer-based running. Back in the mid-1980s they were making headlines with their Micropacer running shoes. There was a built-in microprocessor in the tongue of one shoe, linked to a sensor in the sole. The runner needed to input the length of their stride and some other data, which helped the microprocessor calculate distance, average speed and calories burned. A LED on the tongue of the shoe displayed all the data plus elapsed time. The Micropacer running shoes were being sold for around $100, which back then was a preposterous sum to spend on trainers.
Archrivals Puma had their own geeky running shoes too. For about $200 you would get the Puma RS Computer running shoes along with an Apple II personal computer, a connecting cable and some software to record and analyze all the data for you and present it graphically.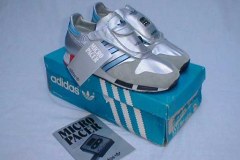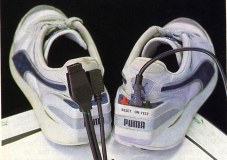 Adidas Micropacer shoes and competing Puma RS Computer shoes back in the 1980s
Back to modern day, a popular digital training system is the Nike +. It includes Nike+ ready shoes, Nike+ iPod Sport Kit and an iPod nano. You put the wireless sensor in the sole of your Nike+ shoe and you plug the wireless receiver with your iPod nano. And off you go running and listening to music and live feedback with your running stats. Once you are done, you sync your iPod nano with the Nike+ server and you can see how you did. Plus, you can see how you stack up against all those other runners in the Nike+ community.
The Adidas miCoach system is rather similar, but with a few enhancements. You don't need special Adidas shoes, the stride sensor is easy to fit on the laces of every running shoe on the market. Next, you have a heart rate monitor, something that the Nike+ system lacks. Both the stride sensor and the HRM sensor transmit the data to the Adidas miCoach phone wirelessly. And finally, the last part of the miCoach system is the Samsung F110 mobile phone. It doubles as a music player and it also gives real-time feedback on your running stats. Once you get home, you simply sync it with the miCoach website and see how you did. You can also load a new workout tailored specifically to your profile.



The Adidas sports accessories we had for the review: there will be a single stride sensor in the retail package
Speaking of the Samsung F110 mobile phone, it obviously will be the focus of our review. After all, mobile phones are our line of business. But for your reading pleasure, we will be covering the miCoach system too. So sit back and pop your slippers on, but keep them trainers at hand, ready for some digital jogging across the pages to come right after this short jump.
s
Great phone and definitely my next. I love it when I'm in shape and don't mind running too (it's just the getting started) and as I've let myself slip since Christmas, I can't afford not to have one!