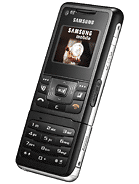 N
What is the diference of f510 and f500?? AVI decoder???(is better f500 or f510 and why)
?
do you guys really care about an FM radio? is that why you are buying this phone?


?
This phone is amazing. Truly amazing.
Samsung is a force to be reckon with.
They make such beautfiul phones.
They keep coming out with unbeleivable models back to back.
for all you people who know about cell phones...how about it for samsung.
?
do not ignorant all of you about FM, because you can listen to radio station using the DVB-H TV broadcast receiver feature of this phone aside from watching TV channels.
K
I dont see any point in adding the old FM. stay with Nokia if FM is that important.
Total of 69 user reviews and opinions for Samsung F510.