Flashing around
Samsung Focus Flash review: Flashing around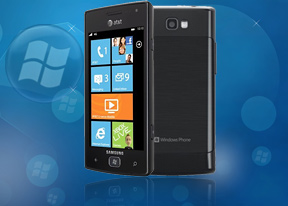 A full blow organizer
The calendar prefers two view modes – agenda and day view. You have month view too, but you can't access it by side-swiping – you need to use the soft key for that.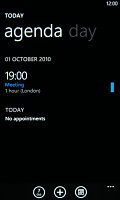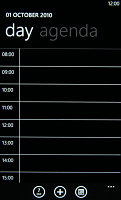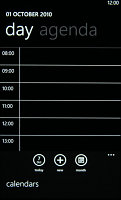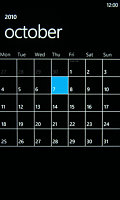 The Windows Phone 7.5 calendar
The Calendar can view sub-calendars for each account you have and you can give each a different color to make it easier to tell apart. You can also disable sub-calendars if they're getting in the way.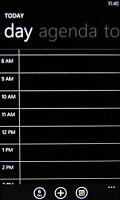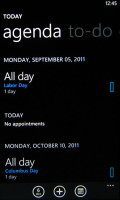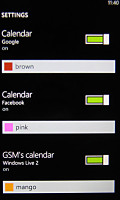 Calendar supports multiple online calendars and sub-calendars
To-dos can be created too. Those can only be synced with Live accounts, and not a Gmail account for example. Each to-do can have a priority reminder, due date and notes. Later, to-do's can be sorted by priority.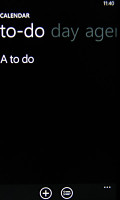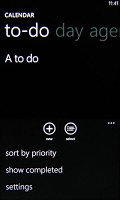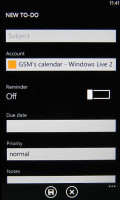 To-dos are part of the calendar too
You can set multiple alarms – each with its own name, ringing sound and repeat pattern. We set up ten and yet the add alarm button didn't grey out – the Focus Flash can handle more alarms than we know what to do with. There's a basic calculator too, which has big, easy to hit buttons.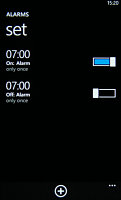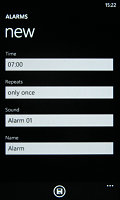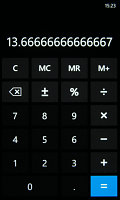 You can set multiple alarms • the Calculator app
Microsoft Office keeps getting better
The Office hub is an important part of the Windows Phone 7.5 package. The interface is identical to the other hubs and it's the best mobile Office suite we've seen yet.
The Office hub breaks down into three sections – OneNote, Documents and Locations.
The Locations tab replaces the old SharePoint tab. This lets you browse Office docs stored on the phone, in SkyDrive, through SharePoint or in Office 365 (a paid service that includes Office web apps).
The Excel section of the Office hub now offers Auto-sum function and you can now tap and drag to select multiple cells.
Bing Search is there for you
Like the Bing website, there are new photos every day to serve as a background, but WP7 has one extra – three squares on the photo, which give you three interesting facts about what's in the picture. The copyright sign in the bottom right also reveals the location of the photo.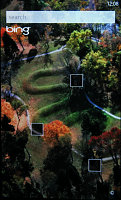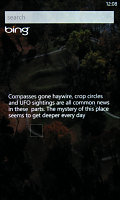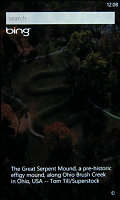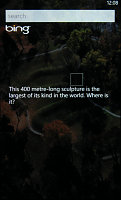 Bing Search offers beautiful backgrounds and intriguing trivia