Different kind of flagship
Samsung Focus S review: Different kind of flagship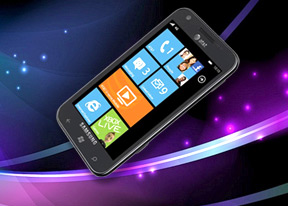 Final Words
It seems hard to find a better player than the Samsung Focus S in the US Windows Phone game at the moment. The device's hardware is as good as it gets for the platform, but its main selling point is certainly the Super AMOLED Plus screen – its ultra-deep blacks and Microsoft's Metro UI are a match made in heaven.
However Microsoft's hardware limitations do not allow for better differentiation between budget and high-end Windows Phone devices and that may steer a lot of people clear from spending extra cash on the same user experience.
And given that the Samsung Focus S is priced at $199.99 with a two-year contract on AT&T Wireless it's in the pond with some pretty big fish. For this amount of money, you can purchase a lot of high end smartphones, but chances are that if you are considering the Focus S, you have already set your mind on the Windows Phone platform.
The most obvious alternative to the Focus S is the HTC Titan. The smartphone is offered by AT&T for the same price as the Samsung. It stands out with a bigger 4.7" screen and metal clad body. Keep in mind, however, that 4.7" display with WVGA resolution is not the prettiest sight around. And the Titan screen lacks the contrast and viewing angles of the Focus S Super AMOLED Plus unit.
The Nokia Lumia 800 is also a great choice, provided that money is no object. The device looks beautiful, has a screen up to snuff, and is more pocketable than the Samsung. Sadly, the Lumia 800 isn't available at a carrier-subsidized rate in the US just yet so you'll have to go SIM-free if you choose it. And that's certainly not a cheap option - you'll have to spend north of $700.
The Samsung Focus Flash has the same chipset as the Focus S, but comes with a lower-res camera and its AMOLED uses the PenTile matrix. However, the Focus Flash costs only a quarter of the price of its bigger brother on AT&T and, dare we say, looks better. If you are on a budget, this device should be on your list.
As you can see, there is no shortage of WP options on the market. Yet, all the Focus S alternatives will require you to make a compromise of some kind, so if you are living in the US and looking to jump into the Windows Phone pool at this point, going for the Samsung Focus S is a choice you are unlikely to regret.