Samsung G9298 flip phone gets certified by the FCC and Wi-Fi Alliance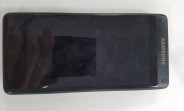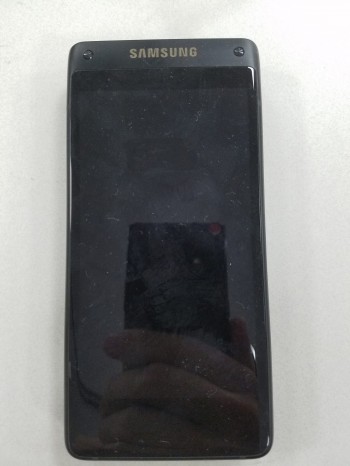 Believe it or not, Samsung still makes flip phones. Not only that, but they are actually flip smartphones. Oh, and the company has maintained not one but two different lines of such devices over the past few years, offering them in specific Asian markets only. One of those lines comprises the Wxxxx handsets, the latest of which is the W2017 announced in November of last year.
But there have also been Gxxxx flip phones manufactured by the company. We're talking about the G9098 from 2014, and its successor, the G9198 from 2015. After not releasing a new G-series clamshell last year, Samsung looks almost ready to unleash that in 2017.
It's unsurprisingly called G9298, and it's recently been certified both by the US FCC, as well as the Wi-Fi Alliance. The former of those processes has yielded the image you can see above, which depicts the smartphone while closed.
Like its predecessors, expect it to come with two touchscreens - one of them is inside the 'clam', complementing the outer display you can see in today's picture. Unlike the G9098 and G9198, the G9298 has a slightly more rounded design.
The new phone is reportedly powered by the Qualcomm Snapdragon 821 chipset, and has support for wireless charging. Unfortunately other specs haven't been outed yet, but we hope those will be revealed soon.
P
Around 2300mah battery. Dont be surprised. The screen is smaller than you think. Around 4.2". Good enough to power the phone. Its android. Galaxy phone is always android. Tizen phone doesnt carry the name 'Galaxy'.
U
What's the battery capacity? And Ik I'll be insulted for asking this, but is it running Android or Tizen OS?
?
Make a phone like L760 or S5550