If you thought that the A10 is as low as the A-series goes, you would be wrong. The FCC has certified a Samsung Galaxy A01 phone – two models, actually, the SM-A015F and A015F/DS (these are the single-SIM and dual-SIM versions).
Based on data from the FCC and a Geekbench result, the phone will be powered by an octa-core processor with 2GB of RAM. Interestingly, it ran Android 10 for the benchmark. The battery capacity is rated at 3,000mAh.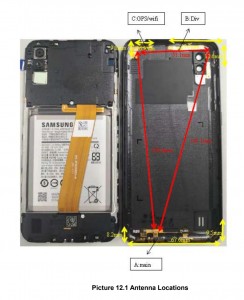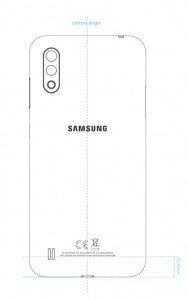 Samsung Galaxy A01 (SM-015F), images by the FCC
As you can see in the schematic and the photo of the back, the phone packs a dual camera. There's no word on the functionality of the second module, but our money is on "depth sensor". You can also see a 3.5m headphone jack on top.
According to some previous leaks, the Galaxy A01 will feature a 5.7" screen and will come with 16GB of storage.
Note that this is an ODM phone built by Huaqin Telecom from Shanghai. The Galaxy A10s is also an ODM product, but built by another company.
Oh I easily can. You said about me "still using unsecured windows phone with no security update". Explain to me then about that Android vulnerability from the link of my previous reply. Yeah right, can't relate. -_-
ADVERTISEMENTS