The Galaxy A10 is currently the most affordable A-series phone, but it looks like Samsung will offer an even more affordable version similar to what it did with the Galaxy A20 and A20e. A new phone bearing the SM-A102U naming passed was certified by the Wi-Fi alliance, and it will likely hit shelves as the A10e.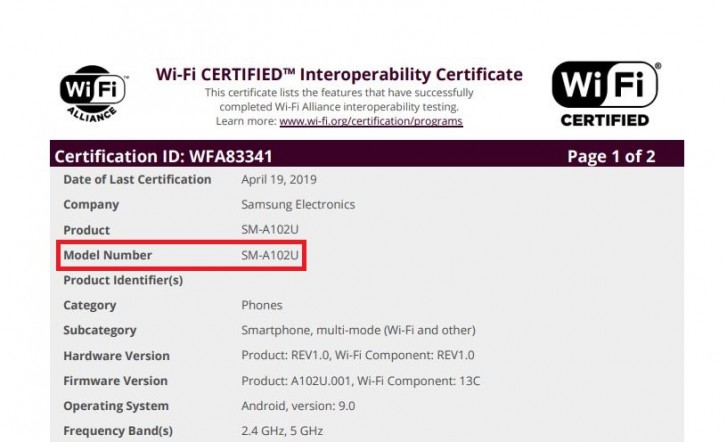 From the certification, we learn the new phone will run on Android 9.0 and support dual-band Wi-Fi 802.11 a/b/g/n/ac, unlike the regular A10 which does not come with dual-band capabilities. This difference might suggest that the A10e will run on a newer SoC. As for the rest of the device, we can expect a similar all-around design with a smaller screen and battery.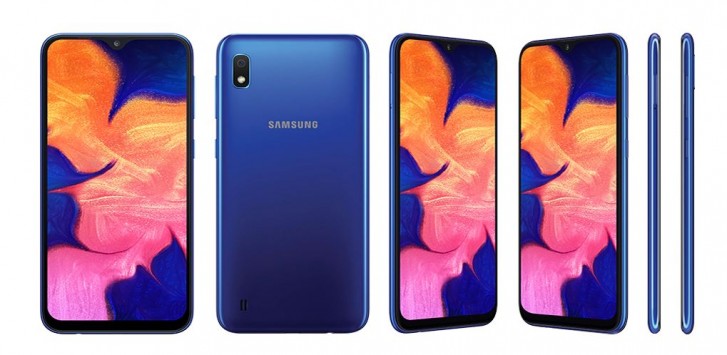 The regular A10 packs a 6.2-inch HD+ IPS panel. The front camera comes in at 5MP, while the back features a single 13MP f/1.9 camera and LED flash, but no fingerprint scanner. The battery capacity is 3,400 mAh and is topped up via microUSB. Luckily there's also a 3.5mm headphone jack.
The Samsung Galaxy A10 retails for about $120 so we can the upcoming Galaxy A10e to come close to $100.
So many A series its confusing. Like 1-2 phones frome ach of the series is not enough.
Yeah, but I'm talking about the phones that haven't launched with Pie since the S8. A lot of them have Pie now
?
Google have a rule that any phone releasing after Jan 31 2019 should have pie.