Quad-camera system of the 2+2 variety
The Galaxy A12 has four cameras on its back, in a somewhat typical for the class 2+2 arrangement - there are two 'real' cameras and two more to make it look better in promo materials.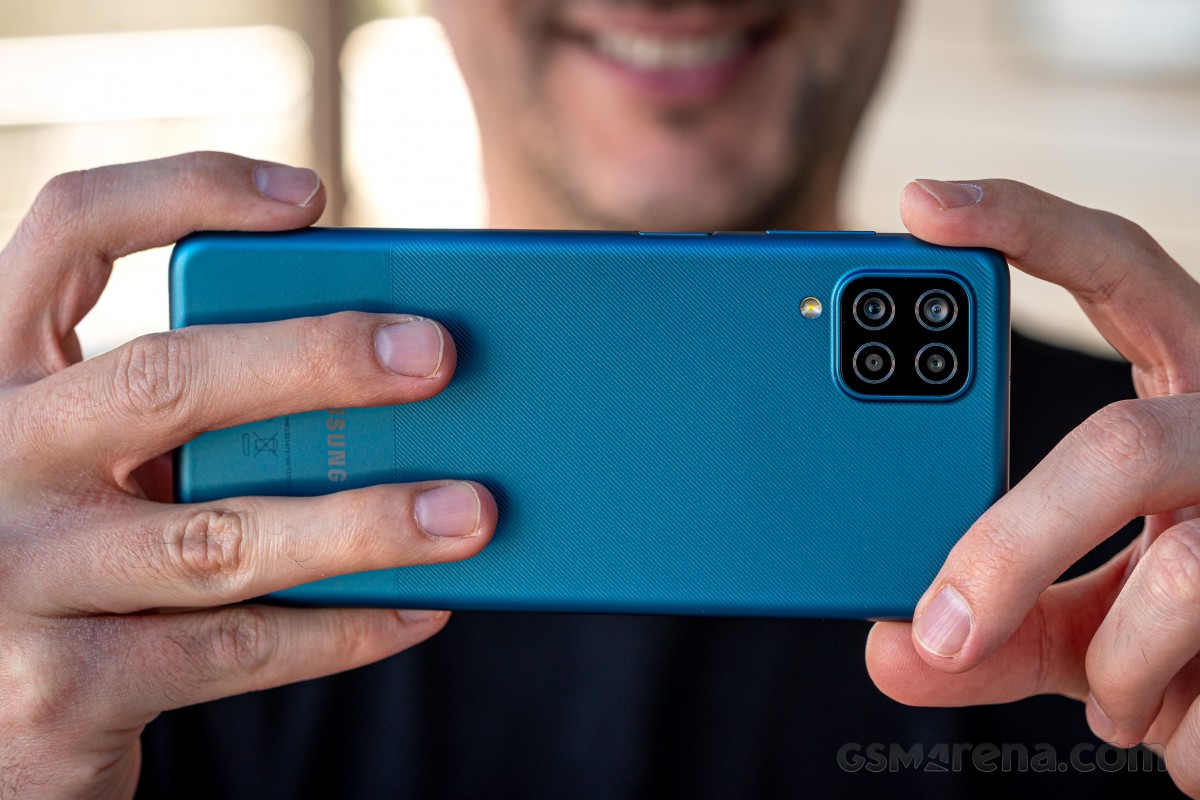 The primary camera uses a Samsung GM2 48MP sensor. With a Tetracell (or Quad Bayer) color filter array, it groups four 0.8µm pixels into one, and the default image resolution is 12MP. The lens has a 25mm equivalent focal length and an f/2.0 aperture.
Then there's the ultra wide-angle camera. A modest 5MP sensor is coupled with an extremely wide lens covering a 123-degree field of view. Unlike ultra wides on phones higher up the portfolio, there's no software distortion correction on this one.
The other two cameras employ 2MP sensors. One of the units is labeled 'macro' and is used for close-ups with a subject distance in the 3.5cm range. The other is for gathering depth data and isn't accessible directly to take pictures with.
For selfies, there's an 8MP camera in the notch of the display. This one, too, reports a 25mm equivalent focal length and has an f/2.2 aperture.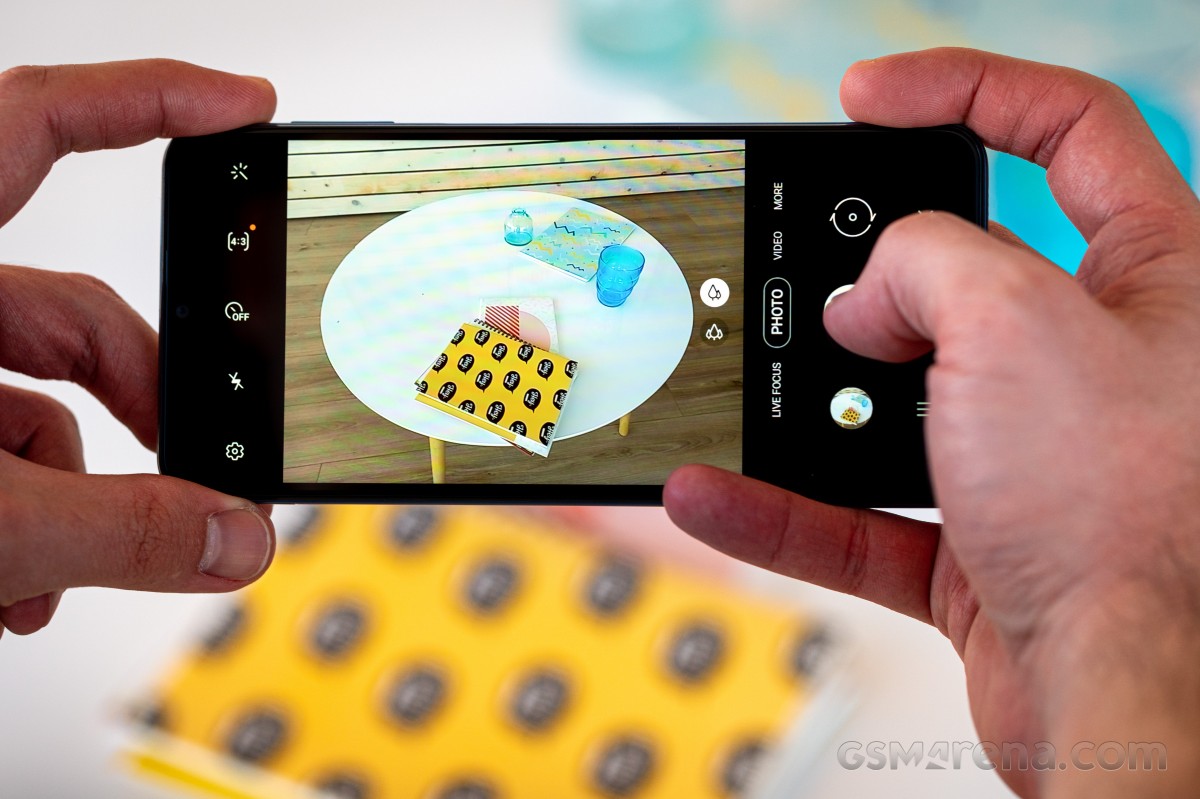 The camera app on the A12 is the same as on any other Samsung, which is a good thing since it's straightforward and easy to use. The basics are as usual - swiping left and right will switch between available modes, and there's an option to re-arrange, add or remove some of the modes from the viewfinder. Vertical swipes in either direction will switch between front and rear cameras.
The familiar tree designation for zoom control is here too, and with no telephoto on board, you get three trees for ultra-wide and two trees for the main cam. You could zoom in with a pinch gesture, at which point additional preset zoom levels appear at 2x, 4x, and 10x.
The viewfinder has the standard set of icons with the settings cog wheel located in the upper left corner of the screen. The usual stuff like video resolution, grid lines, location data, etc., can be found in the menu. There is no Scene optimizer on the A12 - Samsung's AI-powered scene-based processing enhancement feature.
There's a Pro mode, but it's the very basic implementation that only lets you pick ISO (100-800) and white balance (by light temperature with icons for common light sources), as well as dial in exposure compensation (-2EV to +2EV in 0.1EV increments). A metering mode selector also made the cut (center-weighted, matrix and spot). There's no manual focusing option, sadly.
Daylight image quality
Daylight photos from the Galaxy A12's main camera are sharp and capture relatively high levels of detail while keeping noise to a minimum. The dynamic range is quite wide, particularly for a phone of this caliber. We'd appreciate some more color pop, but maybe that's just us being conditioned by Samsung's typically livelier output - we'd say the A12's colors are too accurate for its own good.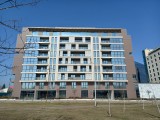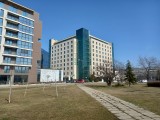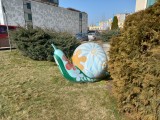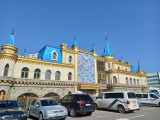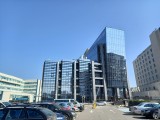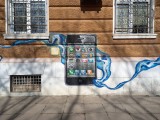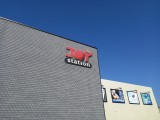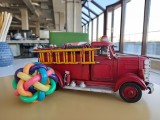 Daylight samples, main cam (1x)
The native resolution 48MP mode does, in fact, reveal a tiny bit more detail, but it comes at the expense of a drop in dynamic range and an increase in noise. The trade-off isn't worth it.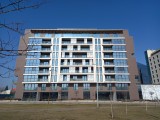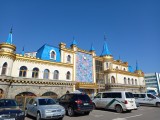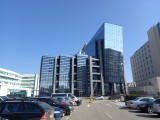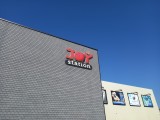 Daylight samples, main cam (1x), 48MP
There's no telephoto camera on the A12, and Samsung doesn't mislead you with zoom levels immediately in the viewfinder, which it can't back up with hardware. You can pinch in to zoom digitally, though and then presets appear - up to 10x. That much digital zoom would obviously be a stretch for a phone of any price range, even more so for the modest A12, but we did shoot a few 2x samples.
Viewed at 1:1 magnification, these are on the soft side and have visibly heavy sharpening applied as well as some pixelation along slanted straight lines. Still, at fit-to-screen levels, the photos look very much usable, easily good enough for social media.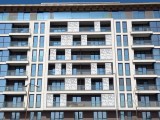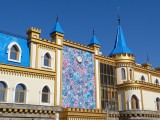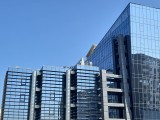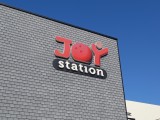 Daylight samples, main cam (2x)
The unassuming 5MP ultra-wide camera doesn't miraculously produce excellent images - they are quite noisy, and 5MP isn't a lot for a 123-degree field of view, so detail is limited. It does manage to capture a wide dynamic range, and the extreme perspective is appreciated. Some distortion correction would have been appreciated too, but it's missing.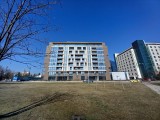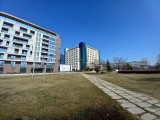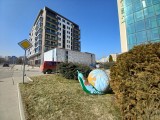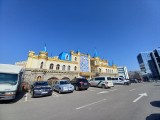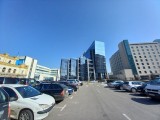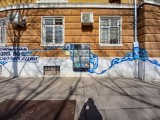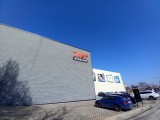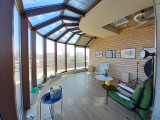 Daylight samples, ultra wide cam
Low-light image quality
The A12's low-light performance isn't spectacular. Dynamic range is pretty narrow on the main cam at high ISOs, pronounced in the blown highlights around light sources, but equally noticeable in the dark shadows. Images are quite noisy, though they're reasonably detailed for the hardware. Color saturation is decently well preserved, too, despite the cranked-up ISOs.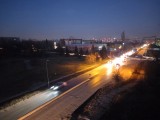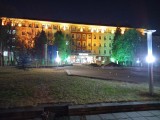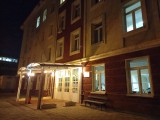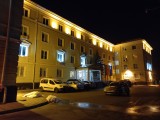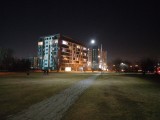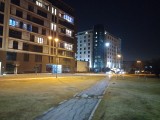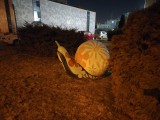 Low-light samples, main cam (1x)
The ultra-wide struggles even more in the dark. With a max of ISO 1600, it can't expose bright enough in darker scenes, but even when there's more light, it's still not doing great. Expect to see softness and plenty of noise, as well as blown highlights deep black shadows. None of this is unusual for the class, mind you.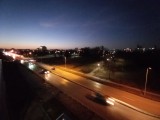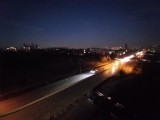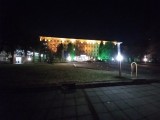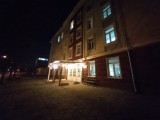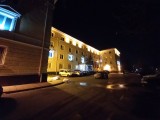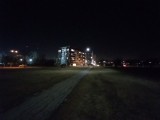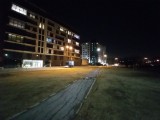 Low-light samples, ultra wide cam
There is no night mode for either cam on the Galaxy A12.
Once you're done with the real-world samples, head over to our Photo compare tool to see how the Samsung Galaxy A12 stacks up against the competition.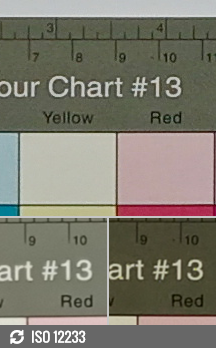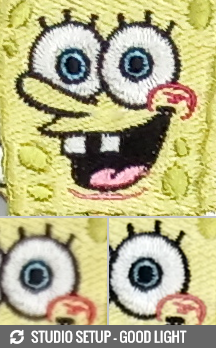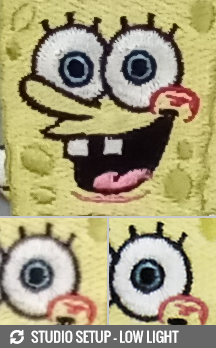 Samsung Galaxy A12 against the Redmi Note 9 and the Poco M3 in our Photo compare tool
Portrait mode
Live focus mode captures good portraits. Subject detection is fairly competent, and we didn't experience blunders with clipped ears or missing jawlines, though the phone did often show imperfections around bits of the subject that aren't their face. It's worth noting that HDR doesn't work in Live focus mode, so expect to get your highlights blown as the phone exposes for the face - which it does quite well, we might add.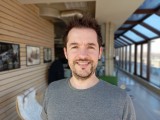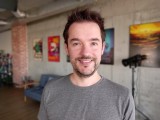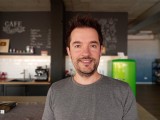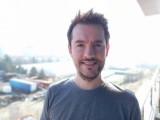 Live focus (Portrait mode) samples
Live focus also works with non-human subjects, and it does a very good job with those too, admittedly with our mostly simple-shaped subjects. If it weren't for the unnaturally sharp outline of the building behind the street sign, we'd almost be ecstatic about the A12's portrait mode for shooting stuff.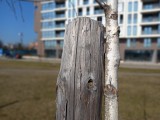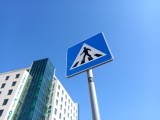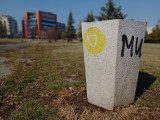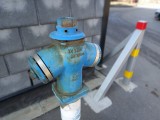 Live focus (Portrait mode) samples, non-human subjects
Close-ups
The Galaxy A12's 'macro' cam isn't overly 'macro', but it does shoot close-ups. Place your subject in the 3-5cm sweet spot, and you'll get photos that look moderately impressive in the viewfinder and in the phone's gallery, but ultimately nothing special on a computer screen. The 2MP size doesn't really hold all that much detail.
Selfies
The A12's selfie camera, on the other hand, isn't too bad. The 8MP sensor delivers good detail in abundant light, and it doesn't fall apart completely indoors in dimmer conditions. We'd have liked a bit more saturation overall and warmer skin tones, but this Galaxy is more conservative with color pop.
Dynamic range is average to good, and HDR will help greatly in backlit scenes where the phone will expose your mug correctly and not completely obliterate the highlights in the process.
Highlights, however, get clipped in Live focus mode, where the blurry background processing leaves no resources for HDR. Subject detection is a bit sketchy with messy hairlines but is mostly good otherwise.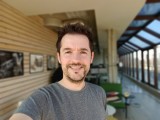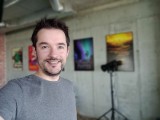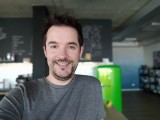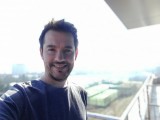 Selfie samples, Live focus (Portrait) mode
Video recording
The Galaxy A12 isn't a very impressive video-recording device. In fact, it's a rather basic one - it tops out at 1080p/30fps for both its main and ultra-wide cameras. There's no stabilization of any sort either.
Video quality from the main cam in 1080p is about average for a phone in this class. The image is both soft and heavily sharpened at the same time, so there's not much fine detail, but on a positive note, there's hardly any noise either. Dynamic range is decent, and colors are more accurate than punchy but, all-in-all, pleasing.
The ultra-wide continues along the same lines of delivering 'conditionally okay' output. It's not super sharp but it's easily sharp enough for a budget ultra-wide, and noise has been thoroughly removed. Dynamic range is fairly wide, and colors are likable too.
Here's a glimpse of how the Samsung Galaxy A12 compares to rivals in our Video compare tool. Head over there for the complete picture.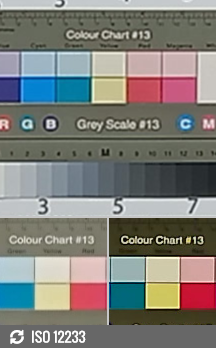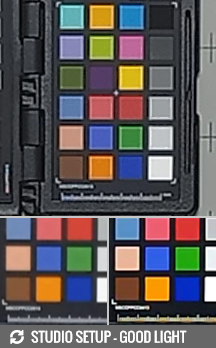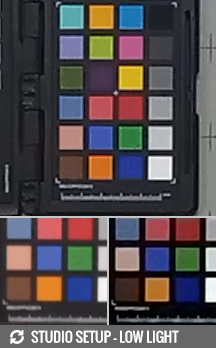 Samsung Galaxy A12 against the Redmi Note 9 and the Poco M3 in our Video compare tool