Final words
It's hard not to like the Samsung Galaxy A3. And there's more to like about it than what is on the outside. Even so, let's take one final moment to appreciate Samsung's creation.
They crafted a 6.9mm thick smartphone with an aluminum frame and targeted it straight at the mid-range market. It's also very compact and comfortably pocketable.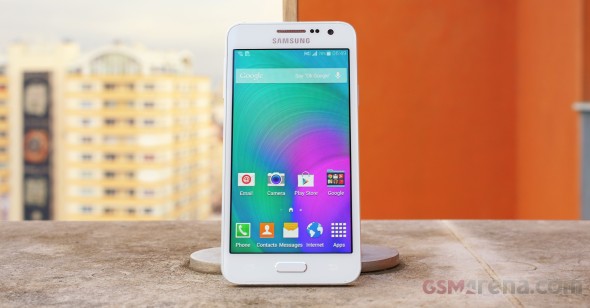 The Samsung Galaxy A3 looks hot and packs a very capable camera. The 8MP shooter did very well in both still photography and video recording. The opposing 5MP camera is great for selfies and its 1080p video recording skills will be highly appreciated in video chats too.
You can't have it all, though. Where Samsung cut corners is the screen resolution. To put it simply, in 2015 qHD is the new WVGA. But it's not all bad because at 4.5" of diagonal the sharpness is acceptable. Plus, it's a Super AMOLED unit and a very bright one at that. You'll have no problems reading what's on screen even in direct sunlight, that's for sure.
Key test findings
Build quality is superb, with l thin and light body, though the white version has a pearl-like finish that may not appeal to all
The display is quite bright, with excellent sunlight legibility and great contrast
Battery life is okay, but the battery isn't removable
Performance is on par with other mid-rangers
TouchWiz is feature rich and customizable with themes, but there's no commitment to Android 5.0 Lollipop yet
Loudspeaker volume is average
Audio output quality is very good
Very good 8MP camera with solid 1080p video
Video player can play all the popular video formats in up to 1080p resolution, but AC3 sound is a no-go
Rounding up the package is the new midrange sweetheart, the Snapdragon 410. It's more than likely to be the chipset of choice for the top-tier manufacturers and that's not a bad thing. It packs plenty of brawn for the price point and moves Android about effortlessly.
A little nitpick of ours is the lack of dual-band Wi-Fi connectivity as the Galaxy A3 is limited to using 2.4GHz bands. Regardless, there's everything else you could need including NFC and LTE support (not on the Dual SIM version, though).
You don't need us telling you that the Galaxy A3 is up against some fierce competition. Let's check out some of the prime candidates.
First, there's Sony, the company, which pioneered the compact Android powerhouse with the Xperia Z1 Compact. That's one hell of a beast, albeit a bit dated now, packing a 4.3" 720p display and a Snapdragon 800 chipset. There's a 20.7MP camera, which makes mincemeat of the Galaxy A3's 8MP one. Did we mention it's also waterproof? Of course, its build quality is not as premium as the one of the Galaxy A3.
If you're into slightly larger phones, then the Sony Xperia M2 Aqua comes to the rescue with a 4.8" qHD panel and Snapdragon 400. True, this is the old generation chipset and that's noted in the phone's price, coming at nearly 80 euro less than the Galaxy A3. You can spend the difference on any outdoor activity involving underwater action shooting, too.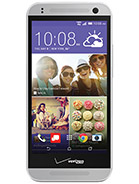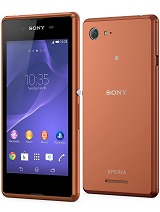 HTC One Remix • Sony Xperia E3
HTC also knows a thing or two about compact smartphones. The One Mini 2 is eager to show itself as a viable alternative to the Galaxy A3 with a similarly sized display, though of 720p resolution, which is covered with Gorilla Glass 3. It also comes with stereo speakers and an excellent 13MP camera. However, the aluminum unibody comes at a slightly higher price than the Galaxy A3.
Xiaomi chimes in with the Redmi 2. If you can get around buying it, you'll have a 4.7" 720p display and a Snapdragon 410 plus a similar 8MP camera as the Galaxy A3. The Redmi 2's battery is bigger at 2,200mAh. At 130 euros, this phone is a steal. The downside is it's hard to get and you'll be shipping cross-continent.
We can't talk compact mid-range smartphones without mentioning the Motorola Moto G. This is the phone that helped Motorola out of the slump and justly so. It's extremely affordable and offers a 4.5" 720p display and a Snapdragon 400 chipset coupled with a 2070mAh battery. The 5MP snapper is nothing exciting, but the price tag and the Moto G's character are hard to say no to. We recommend getting the Moto G LTE version as this one has a microSD slot.
Finally, we come to the Windows Phone camp, where the Lumia 735 is eager to get some attention. The selfie phone from Microsoft (sporting a 5MP front-facer) offers a Snapdragon 400 chipset and a 4.7" 720p display. It also has its Dual SIM sibling in the face of the Lumia 730 Dual SIM.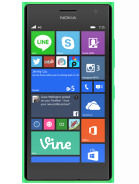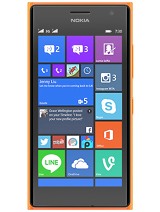 Nokia Lumia 735 • Nokia Lumia 730 Dual SIM
Samsung is definitely on the right track - a little late perhaps but this is still the market-share leader. Too big to rethink a big chunk of its strategy overnight. There's still more to work on, but we like what we see here.
The Galaxy A3 is a superbly crafted phone, which looks cool and gets the job done - it's got plainly midrange specs but well up-to-date. The A3 can give Samsung a great start in 2015 and we wouldn't say no to a slight price drop to keep the momentum.