Conclusion
The Galaxy A50s seems like a reasonable mid-range smartphone on paper. It has almost everything one could want, including a multi-camera setup on the back, a relatively high-resolution AMOLED display, decent storage options, and a sizable battery capacity. It even has a headphone jack.
In our usage, we liked the high-quality display on the phone, which is one of the best in class. The cameras, although not class-leading, are quite good overall. The design is also attractive, and the plastic body is durable.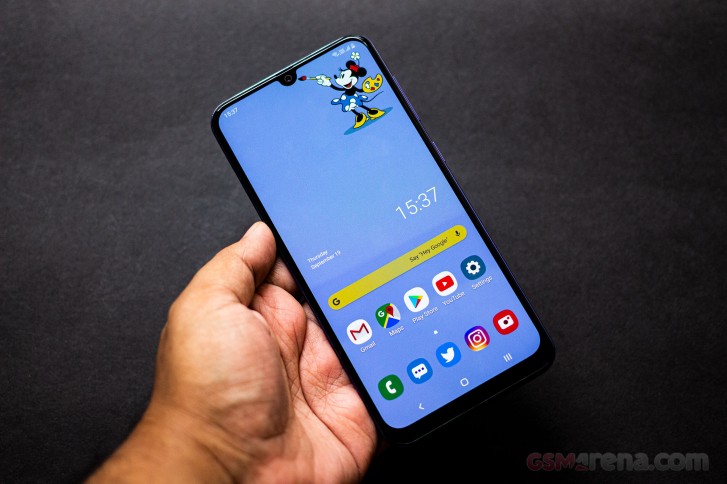 Unfortunately, we weren't thrilled by the performance of the device, which was significantly below our expectations. The software, other than being riddled with bloatware, just seemed unoptimized for this hardware. Other things that didn't impress were the shrill single speaker at the bottom and the slow fingerprint sensor.
We think the performance is a significant factor in choosing (or not choosing) a device. In a market saturated with excellent alternatives, we can't see ourselves picking up the Galaxy A50s over the Redmi K20 or even something cheaper like the Realme XT. Display aside, there isn't any aspect of the Galaxy A50s that can compete against the Chinese competition, all of which do a better job overall.
In the end, the Galaxy A50s is a fine choice for someone wanting a Samsung smartphone specifically. However, we think there are better value choices available in this price range.
Pros
Attractive design and sturdy build
Great display quality
Decent cameras
Good battery life
Cons
Sluggish performance
Too much pre-installed bloatware
Poor loudspeaker quality
Mediocre low-light camera performance