Competition
Samsung really wasn't joking around with "Awesome is for everyone" slogan for the Galaxy A52. The value proposition this year really is rather unique. Don't believe us? Well, let's just pop into our Phone finder really quick and look for phones from 2020 and 2021, in a fairly-generous EUR 200 to 400 price range, that also have a high refresh rate display and IP6x certification. Drumroll - the query only returns the Galaxy A52. We don't even have to specify any other criteria, like an OLED display or dual speakers and 3.5mm jack or OIS on the main camera. So, to pick out any potential competitors, you'll have to set some different priorities and make some compromises.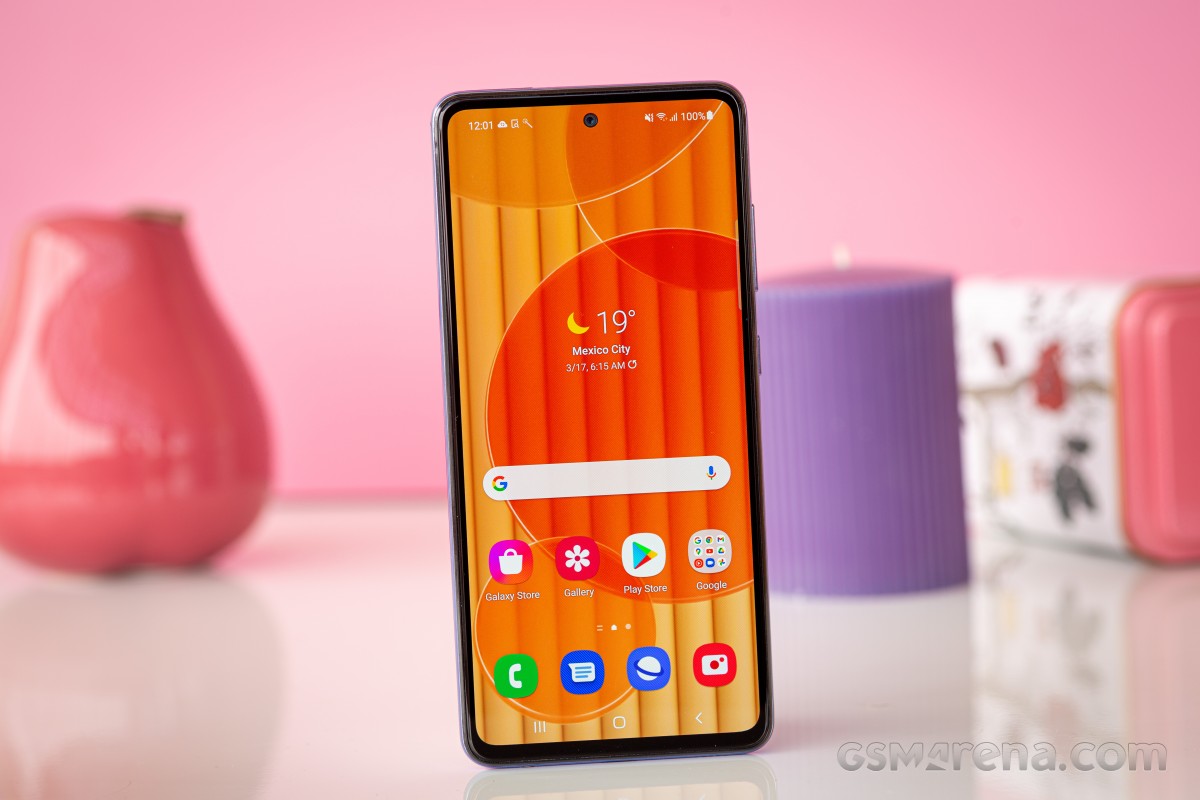 Xiaomi has plenty of options in roughly this price range. The Poco F3 instantly stands out. It costs just about as much as the Galaxy A52, while also offering a more-powerful Snapdragon 870 chipset and a faster 120Hz AMOLED display, with HDR10+ certification. It even has a stereo speaker setup. The camera setup is a slight downgrade, and there is no formal ingress protection.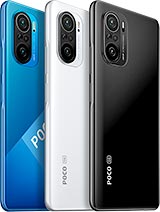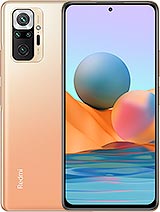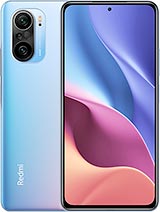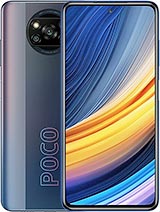 Xiaomi Poco F3 • Xiaomi Redmi Note 10 Pro Max • Xiaomi Redmi K40 Pro • Xiaomi Poco X3 Pro
If you want to prioritize the camera experience, there is the Redmi Note 10 Pro or Pro Max to consider. If it is available where you reside, of course, which is a limitation with many Xiaomi models.
Alternatively, if a proper flagship chipset is high on your priorities list, the Redmi K40 Pro is actually a great match for the Galaxy A52, with a full-on Snapdragon 888 chipset on top of a fast 120Hz AMOLED display, stereo speakers and even a lesser, but still official IP53 rating.
We can't make a proper Xiaomi list without including the Poco X3 in some capacity. It's a great way to save some money compared to the Galaxy A52 and still get very similar hardware. Well, granted, it comes with an IPS display and a slight camera downgrade.
Of course, there is plenty of choice beyond Xiaomi's lineup as well. The OnePlus Nord will set you back right around as much as the Galaxy A52. It also has a 90Hz AMOLED panel and one with HDR10+ certification to sweeten the deal. The Snapdragon 765G is also looking pretty sweet, especially with its 5G support. You do have to sacrifice some bits, however, like the IP-rated ingress protection, the stereo speakers and the camera setup, to name a few.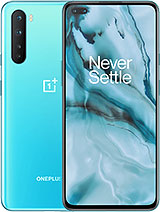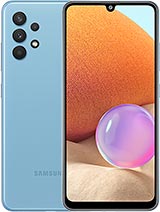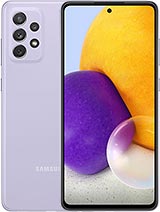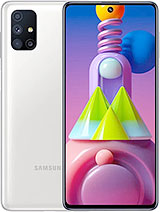 OnePlus Nord • Samsung Galaxy A32 • Samsung Galaxy A72 • Samsung Galaxy M51
Speaking of 5G, Samsung made sure to give you that option as well with the new Galaxy A lineup. The A32, A52 and A72 all have respective 5G variants. Slightly more expensive than their 4G counterparts, of course and with some differences in toll, not limited to the chipset alone. For example, the Galaxy A32 G5 is a bit of a downgrade compared to its 4G sibling in the camera , as well as display departments. Whereas the A52 5G and A72 5G up the display game, offering 120Hz OLED panels. For more direct alternatives to the 4G A52 we are reviewing today, the 4G Galaxy A32 is actually quite viable and still delivers on some things like the 90Hz AMOLED display and an even bigger battery, but skips some extras like IP rating and stereo speakers. The Galaxy A72, on the other hand is basically a beefed-up A52, with all the trimmings, including a dedicated 8MP telephoto snapper and a 5,000 mAh battery. That will set you back an additional EUR 100, or so, over the A52 at MSRP.
Last, but not least, a shoutout to the slightly-older Galaxy M51. Specs-wise, it comes pretty close to the A52, with a few notable omissions, like the stereo speakers, 90Hz refresh rate, IP rating and OIS. What you do still get, however, is the Samsung One UI software experience, as well as a massive 7,000 mAh battery and impressive battery endurance.
Verdict
Samsung has managed to step up its mid-ranger game quite impressively this year. The new Galaxy A72 and A52 pack-in a lot of value with a feature-set closet to flagship-territory than ever for the Galaxy A family. While the 5G variants are likely to get the most attention and marketing effort, at EUR 350, the basic 4G Galaxy A52 is the truly affordable one out of the bunch.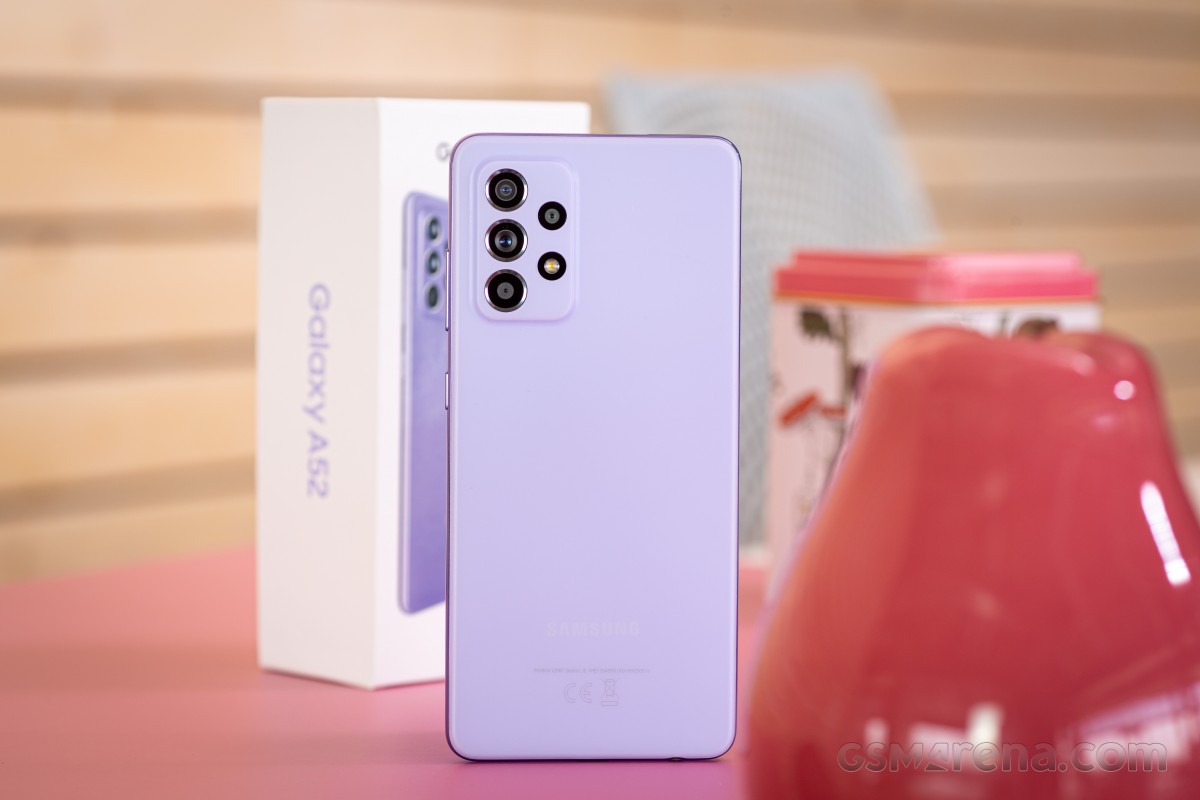 Circling back to our Phone Finder experiment, the A52 feature set is properly unrivaled at its price point. Going over the highlight once more, in no particular order - a 90Hz smooth and very bright AMOLED display, IP67 certification, a very solid stereo speaker setup with Dolby Atmos and a 3.5mm jack, a very good quad-camera setup, now with OIS on the main snapper and a respectable 4,500 mAh battery, with 25W charging support. All of it tied nicely together by Samsung's excellent and latest One UI 3.1, on top of Android 11, chock-full of advanced and nifty software features, plus a newfound promise for long-term updates (3 Android release) and support.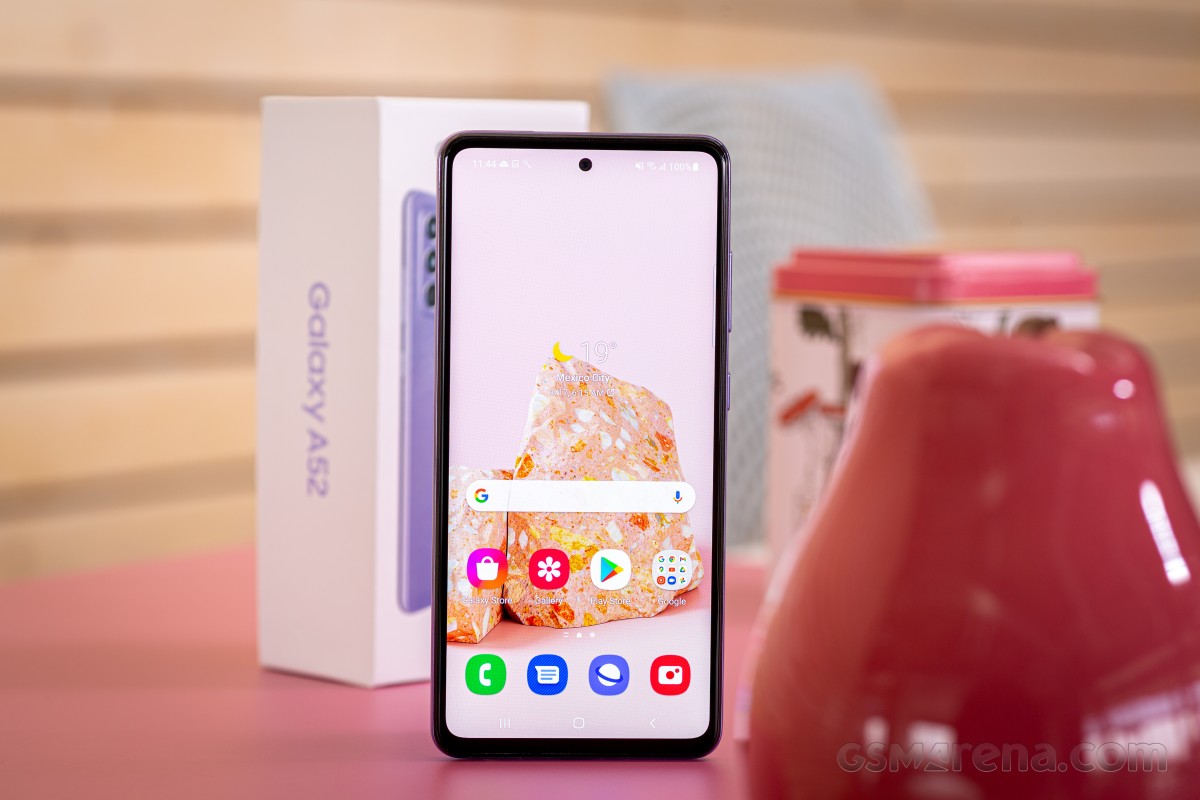 There's honestly very little to actually criticize about the Galaxy A52. Sure, the Snapdragon 720G is not the quickest chip around, but it doesn't seem to be holding back the experience in any practical way. Samsung's "Awesome is for everyone" slogan actually rings very true here. We, for one, are on board and give the A52 a hearty recommendation.
Pros
Nice color options and new silky finish, standout, stylish design, IP67 rating, Gorilla Glass 5.
Bright AMOLED display with 90Hz refresh rate.
Solid battery life.
Impressive hybrid stereo speaker setup for the price range.
Latest One UI 3.1 and Android 11 setup, with plenty of advanced Samsung features and a promise of 3 major OS updates and 4 years of security patches.
Versatile quad camera setup, with OIS on the main 64MP snapper.
4K video recording with every camera and at every zoom level.
Cons
You get a basic 15W charger in the box even though 25W charging is supported.
You can get much faster chipsets than the Snapdragon 720G at this price point.
Color consistency in photos across the ultrawide and main cameras needs some work, so does 1080p video capture.
Pricing

These are the best offers from our affiliate partners. We may get a commission from qualifying sales.

128GB 6GB RAM
$ 320.99
C$ 468.00
128GB 8GB RAM
₹ 27,999
256GB 8GB RAM
€ 377.55
Show all prices